Discover more from My Newsletter "about Norwich"
My stories are about people and events in Norwich and sometimes out and about the Upper Valley, The stories are meant to inspire and bring the community together. I will do my best to write positive stories and offer you some informative topics also.
Timing is everything, and today it was perfect
Especially if trees are removed in a school playground area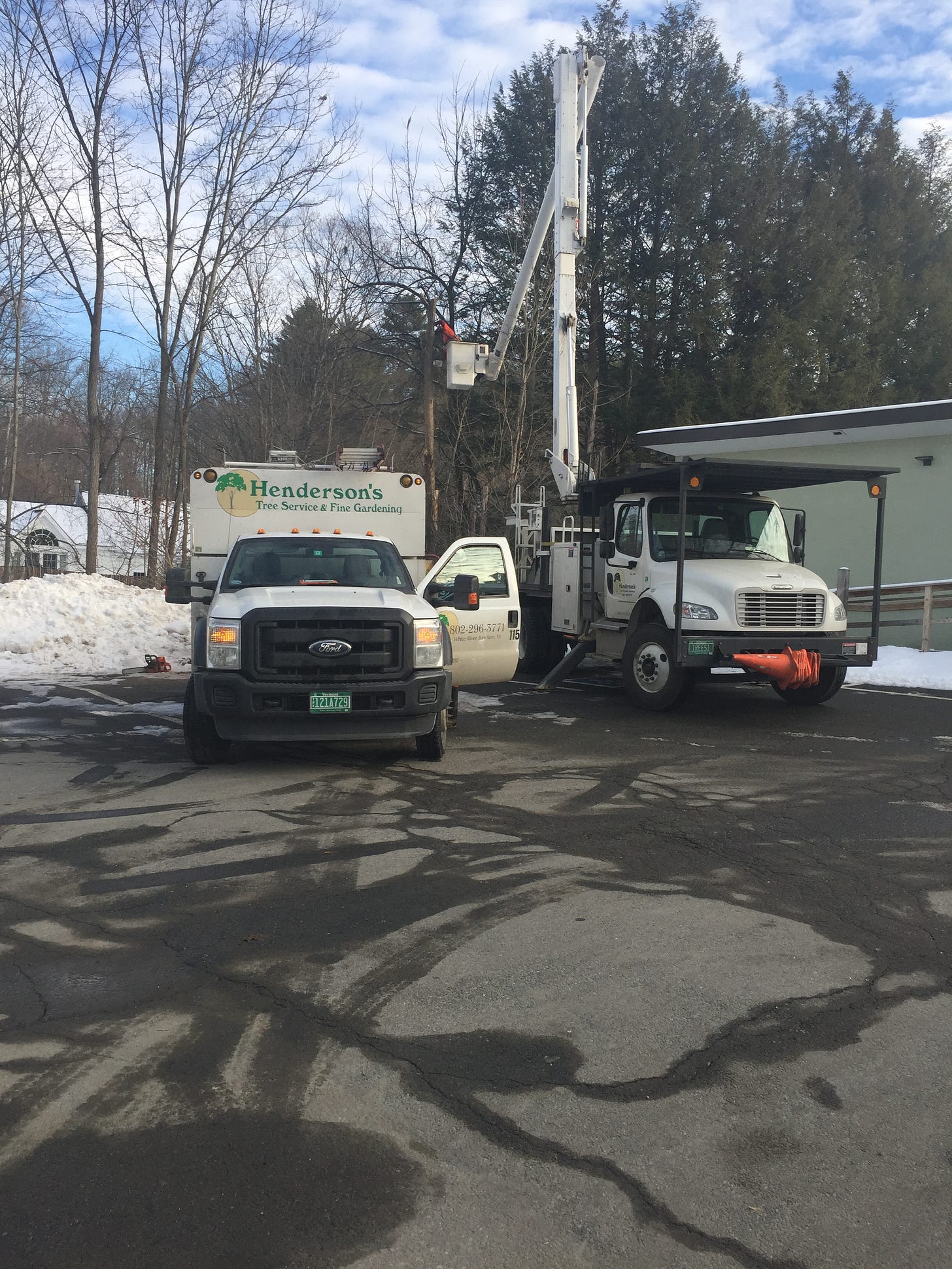 Today, I had an opportunity to take a walk as the weather was sunny and even though it was in the high 30's it felt much warmer with the direct sunlight. As I walked down towards the Congregational Church I noticed a couple of Henderson's Tree Service trucks in the parking lot of the Marion Cross School. 2 workers were busy removing some nuisance trees from a neighboring property.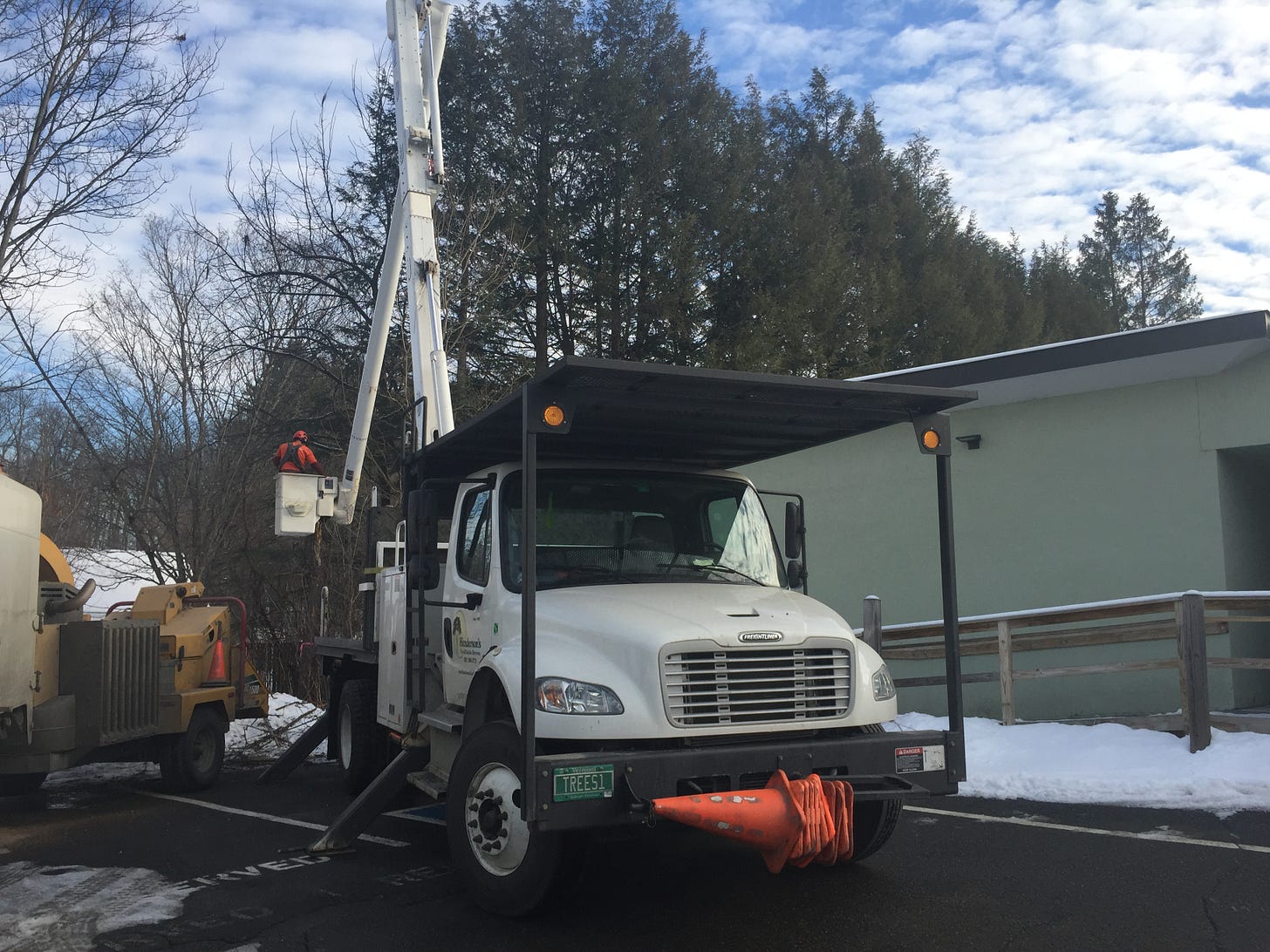 Look's like he is taking the elevator to the first level.
I stopped and asked if it would be OK to take a few photos for my "about Norwich" newsletter. They said it was fine and also told me of a big Maple they just took down over by the Children's playground area. I thought to myself how nice it was that this tree work was done when school was not in session. It makes good safety sense and also is a lot easier to work in an area when it is quiet time. Next week school is in session and it would have been more difficult to get the job done.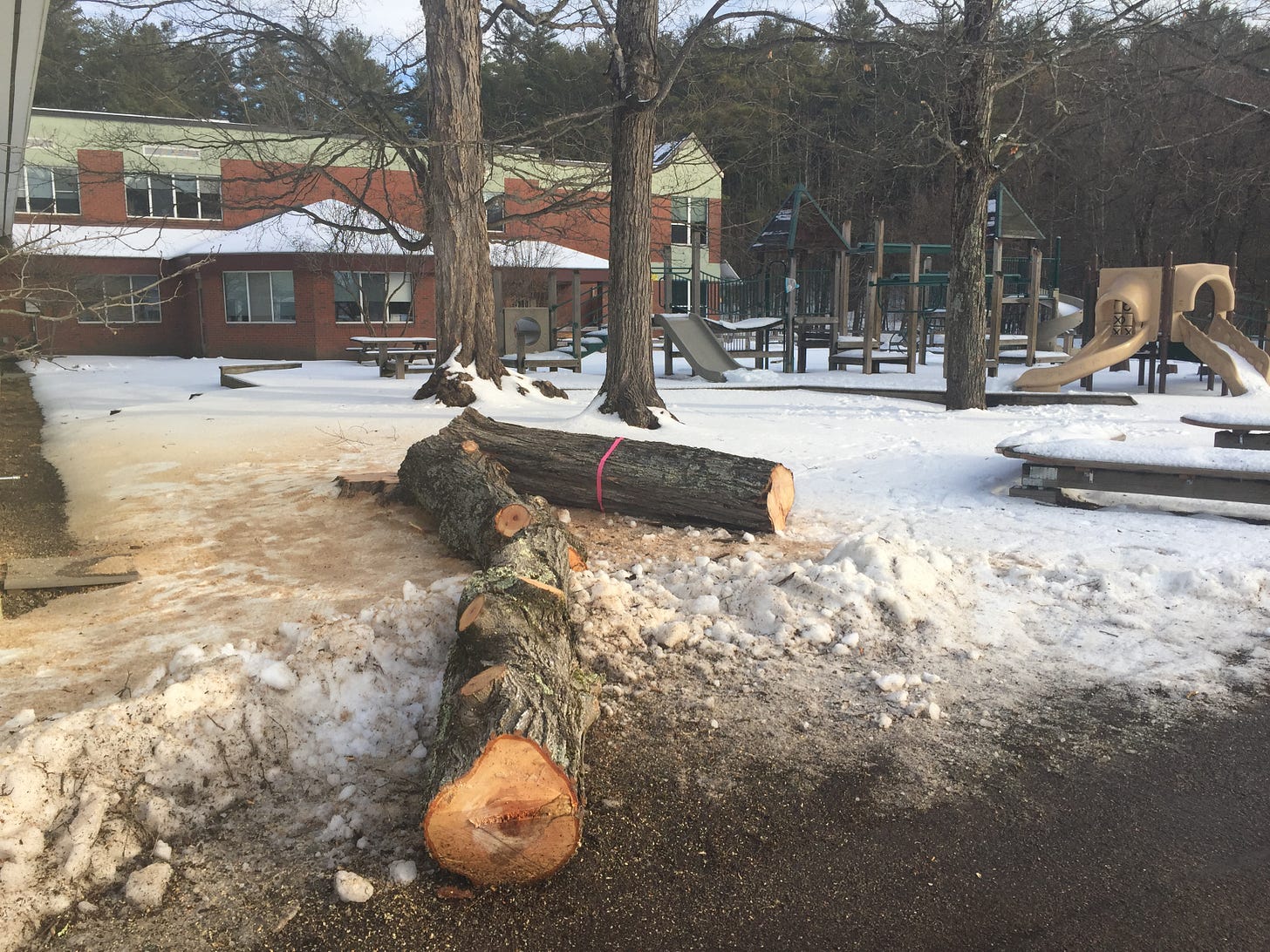 Timing for removal was perfect as next week school is in session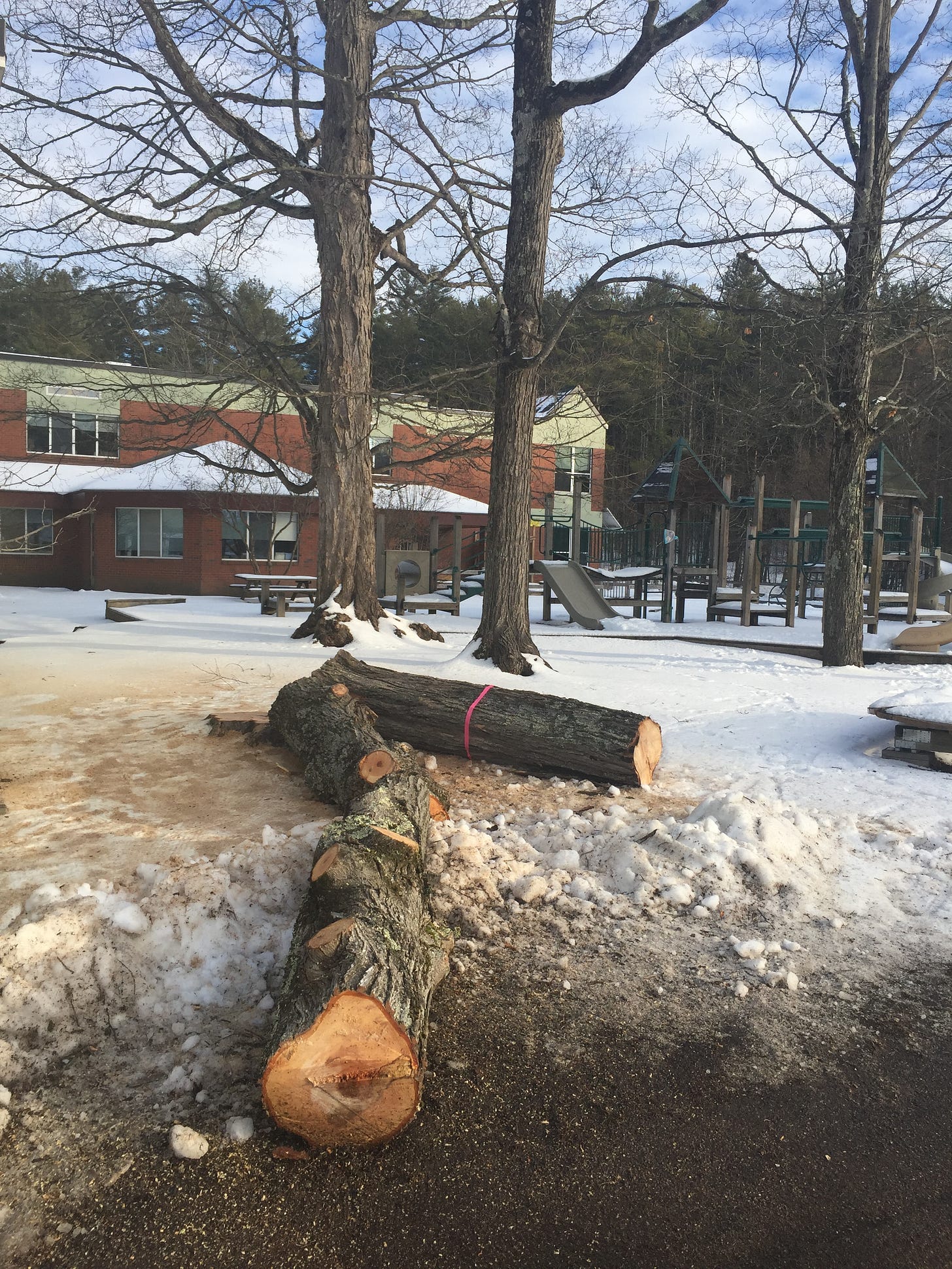 Tagged, Bagged, and removed safely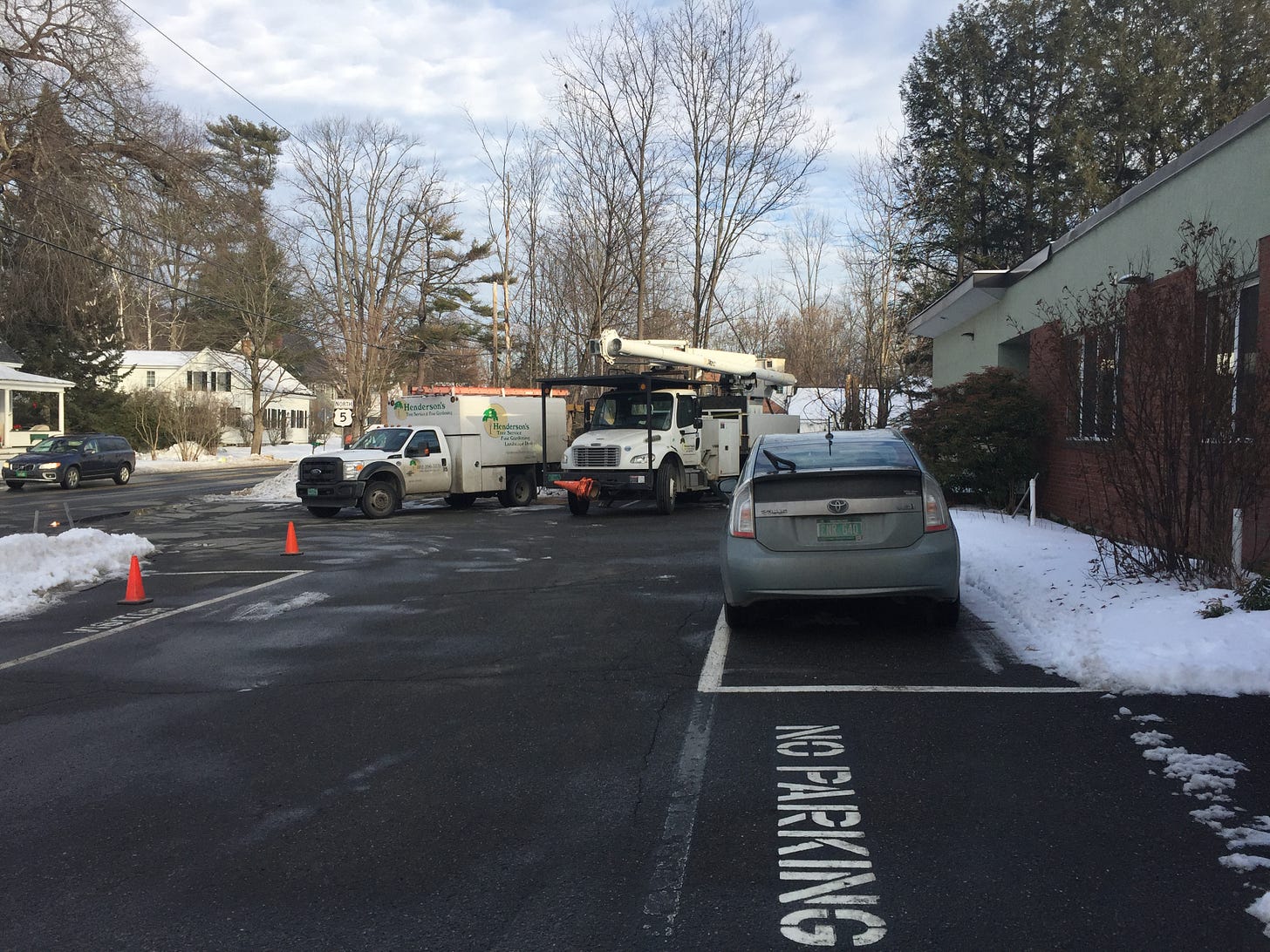 A nice quiet time makes all the difference in the world.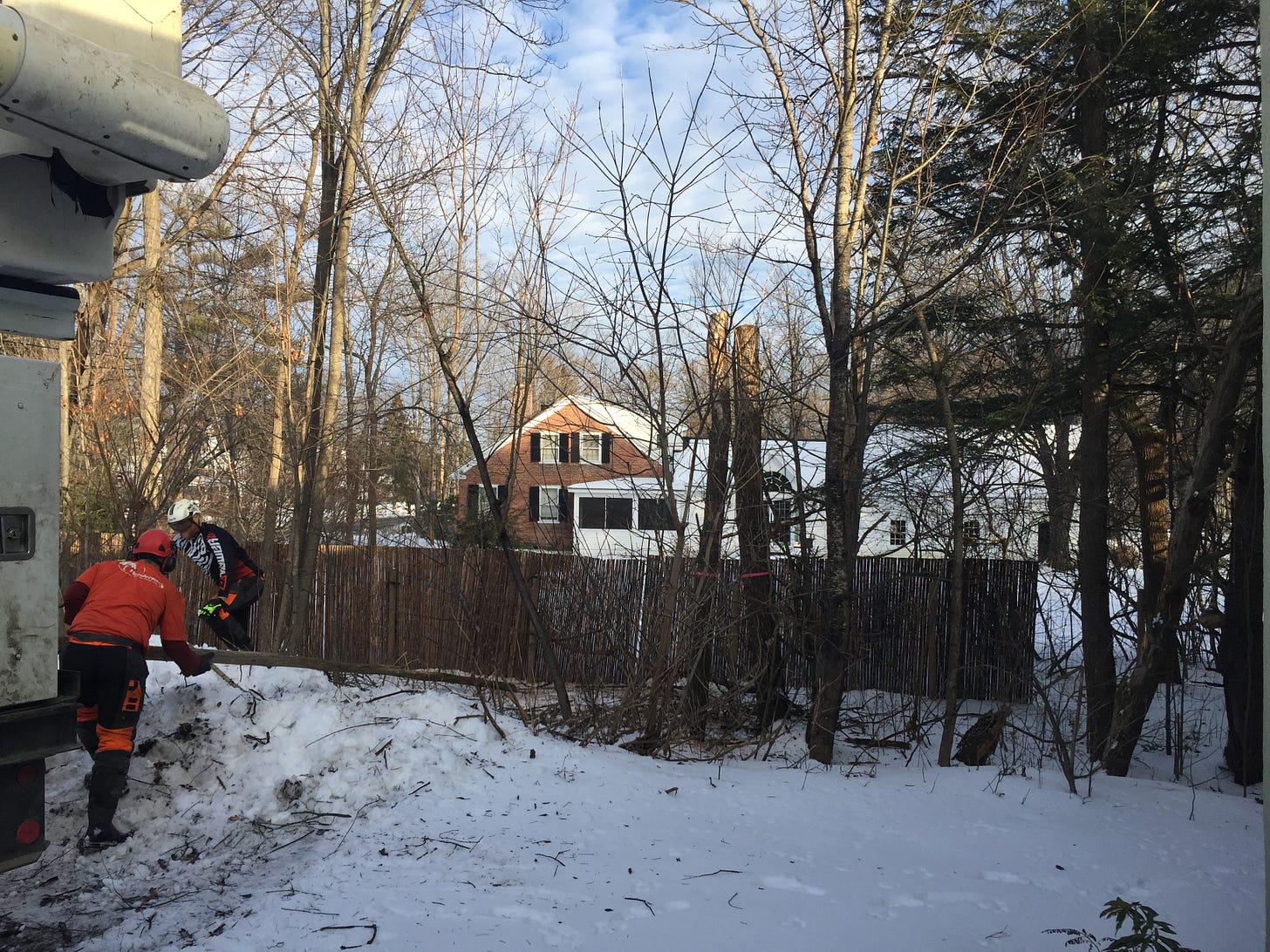 And into the Shredder it goes.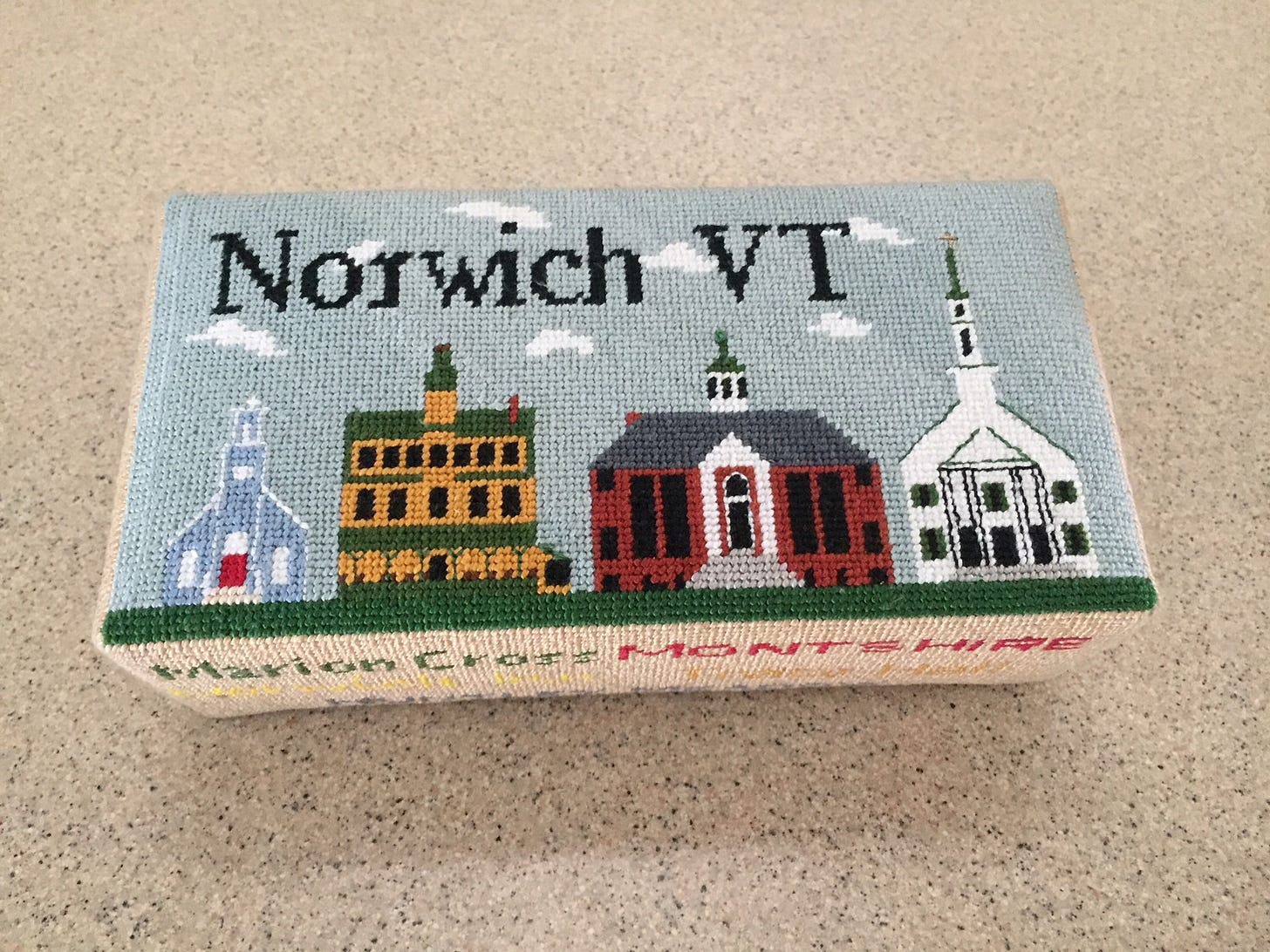 My Logo