Trail work/repairs were done on the Ballard Trail today.
An energetic group of volunteers showed up and put up to get the job done right.
I received an e-mail this morning from Kyle Koehler, letting me know about the trail work that was done on the Ballard trail in Norwich this morning.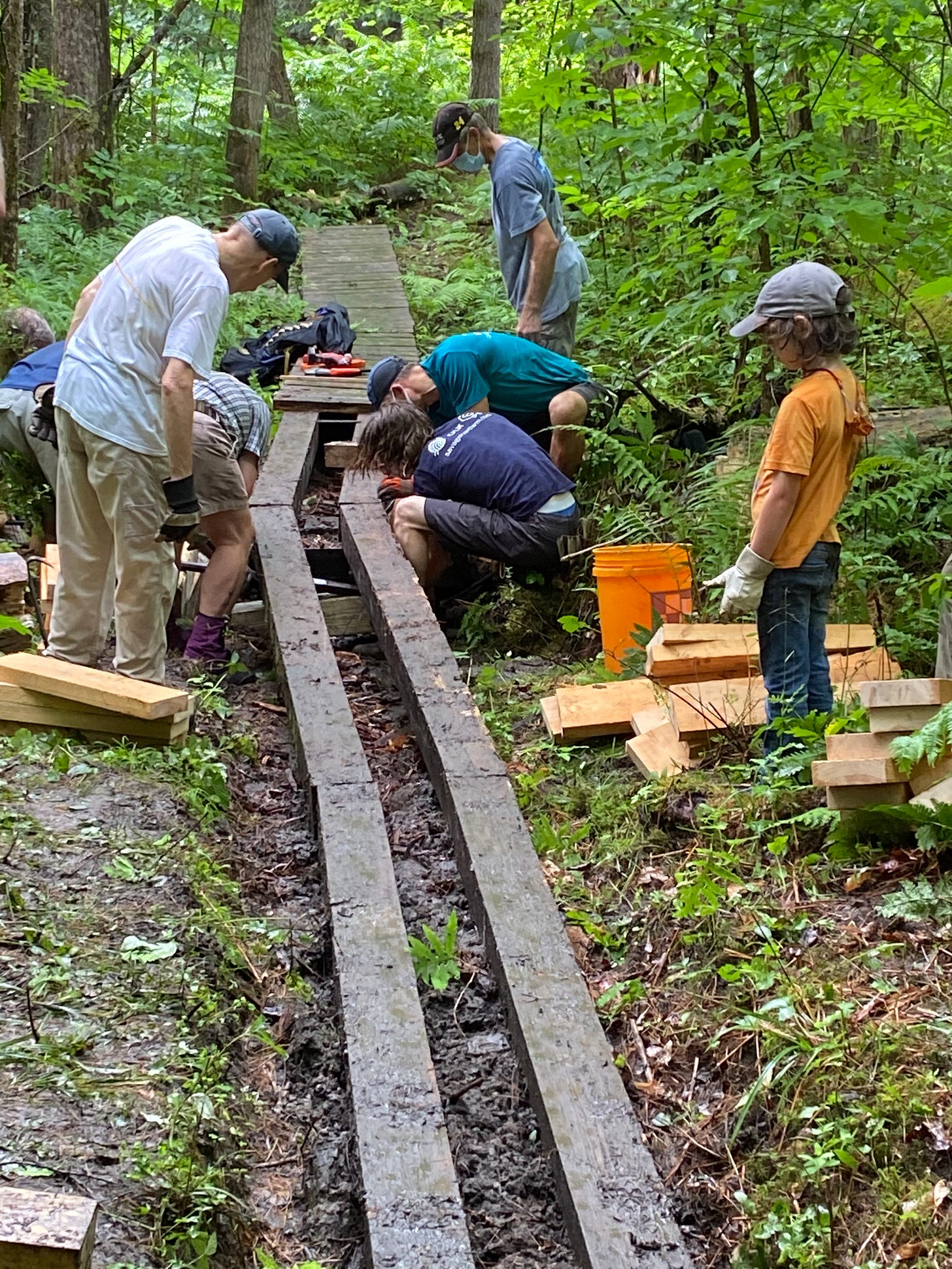 This photo shows all the old boards coming out to make way for the new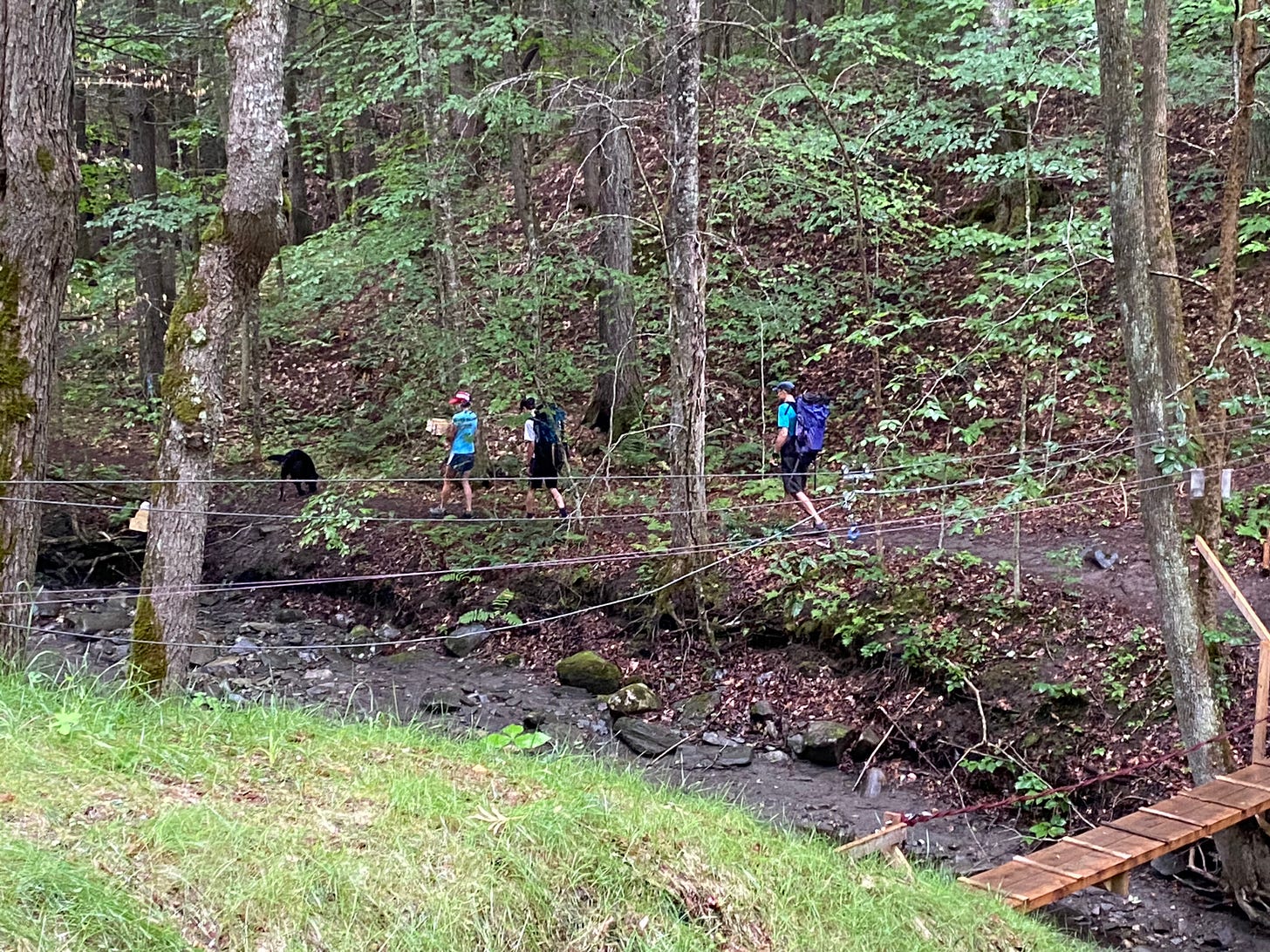 Bringing materials to the job site.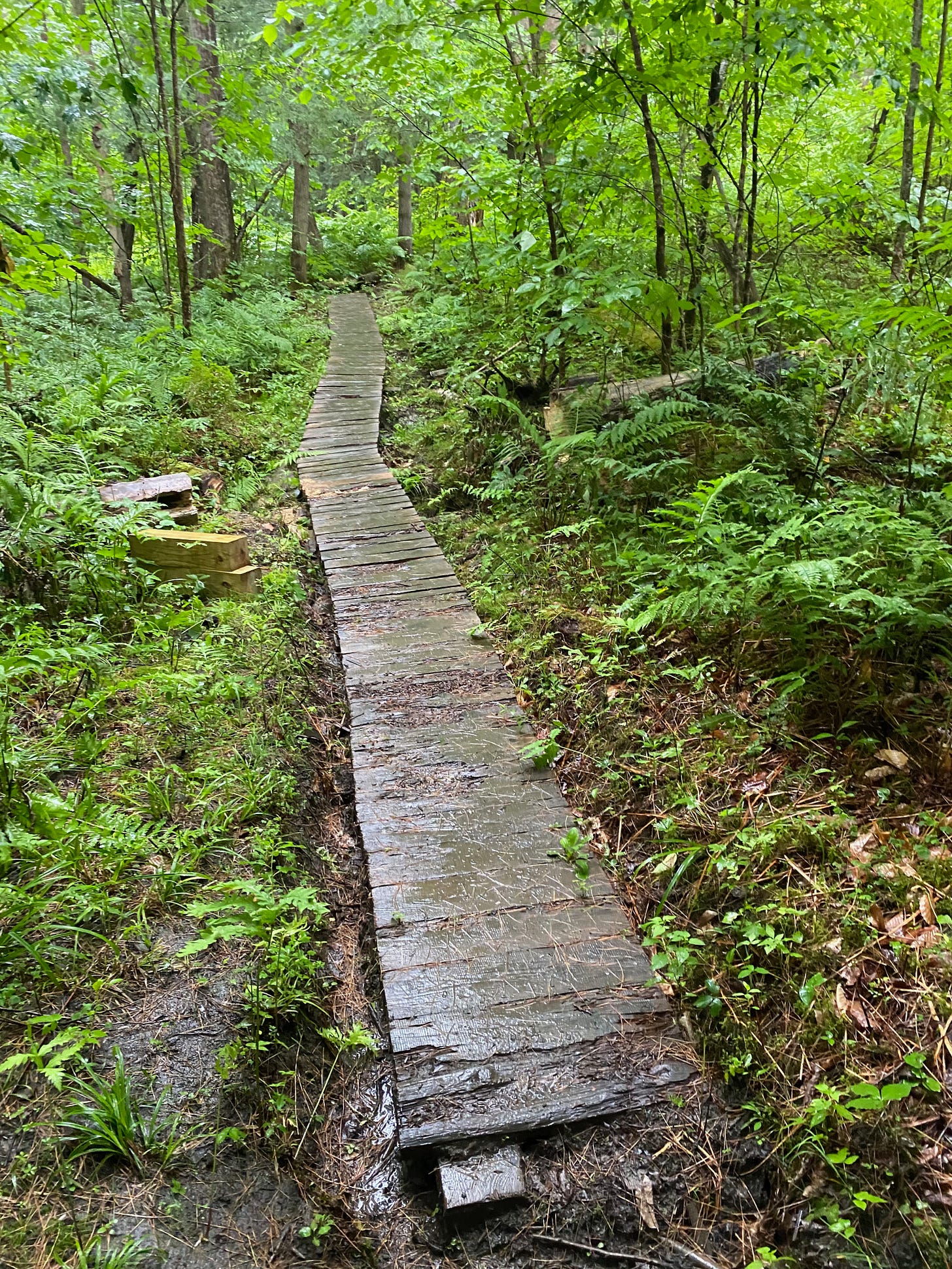 And what a sight it is with some boards all rotted out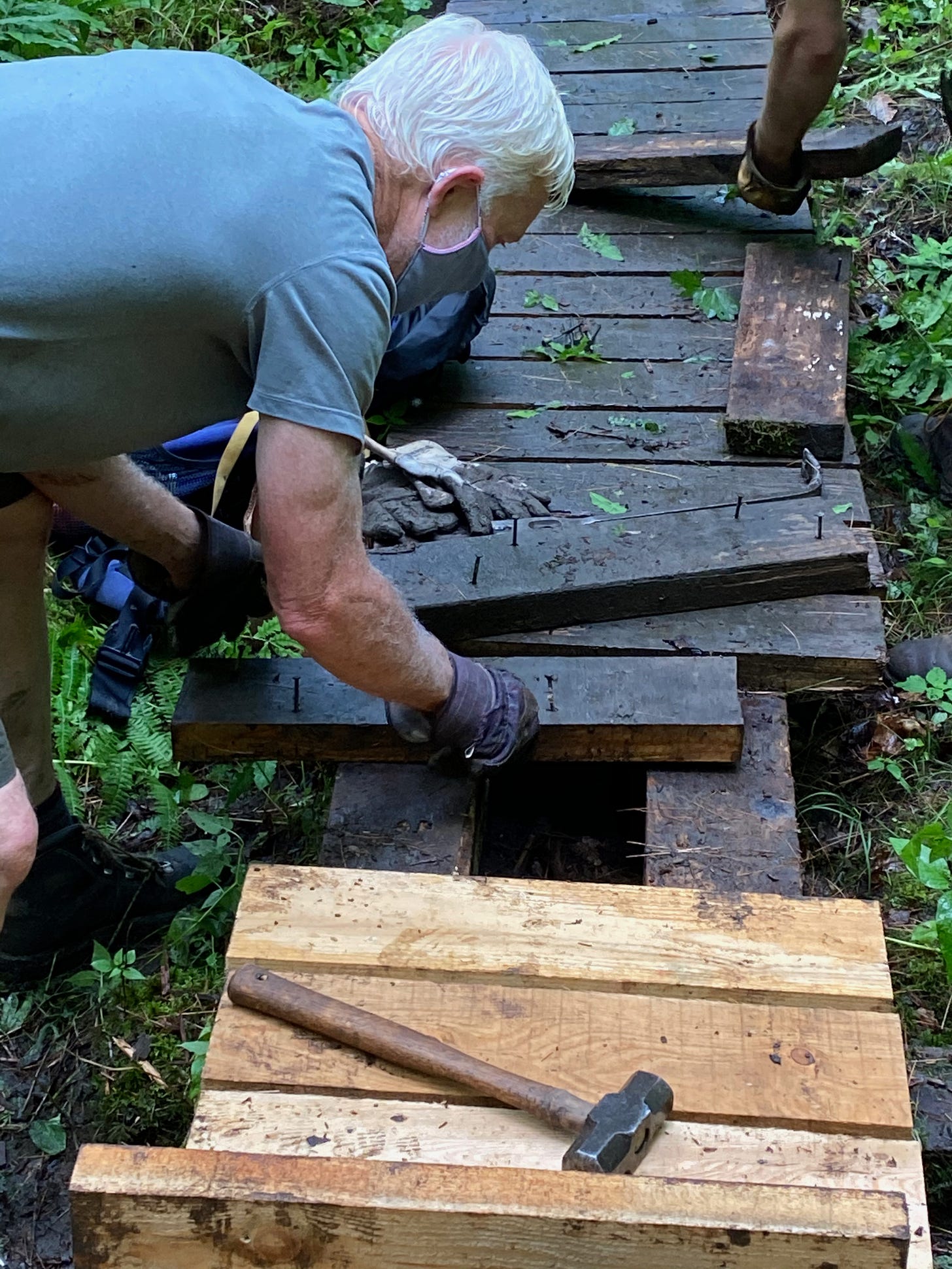 Old boards being replaced with the new ones.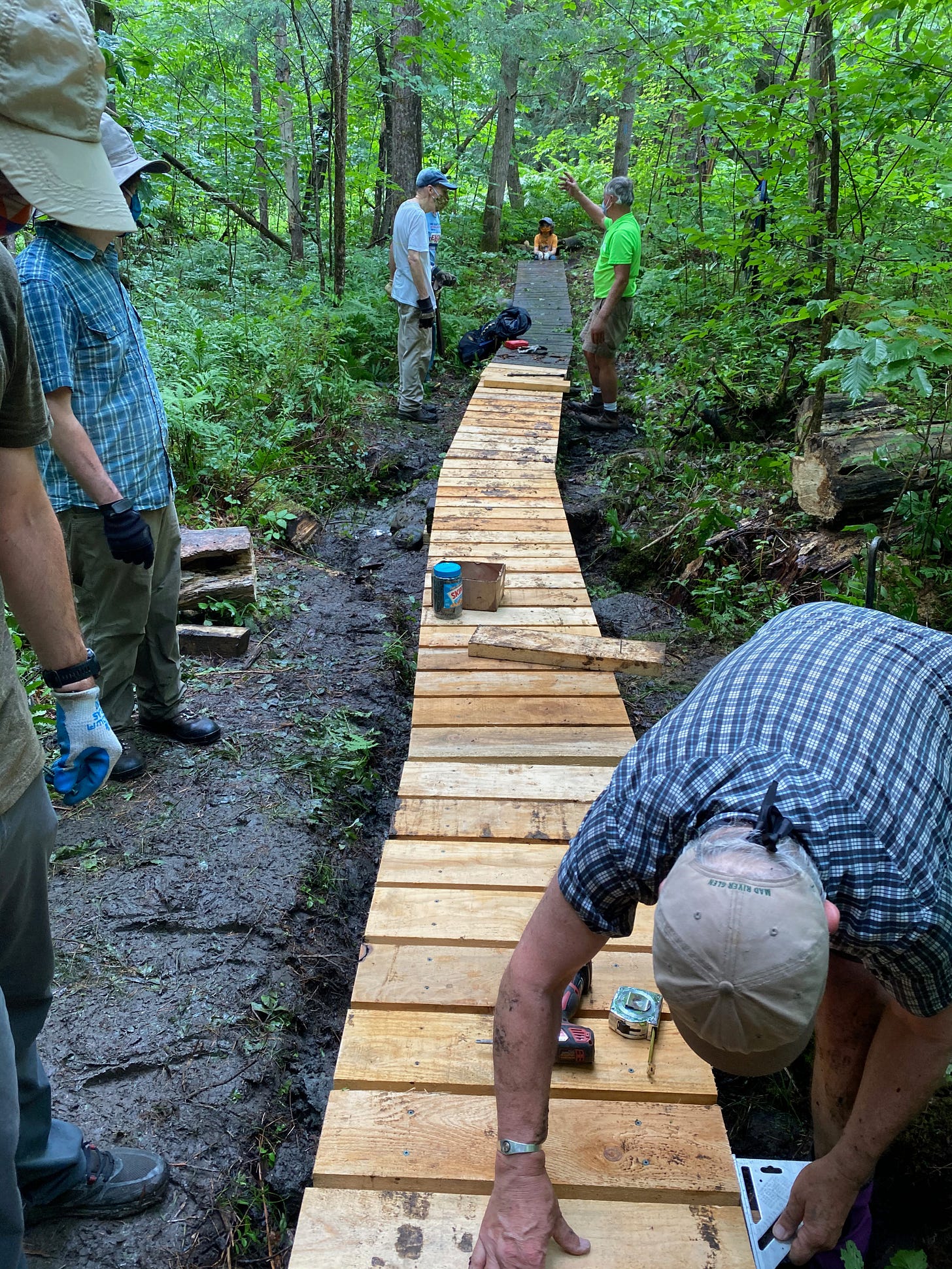 Fear not for these volunteers are on top of things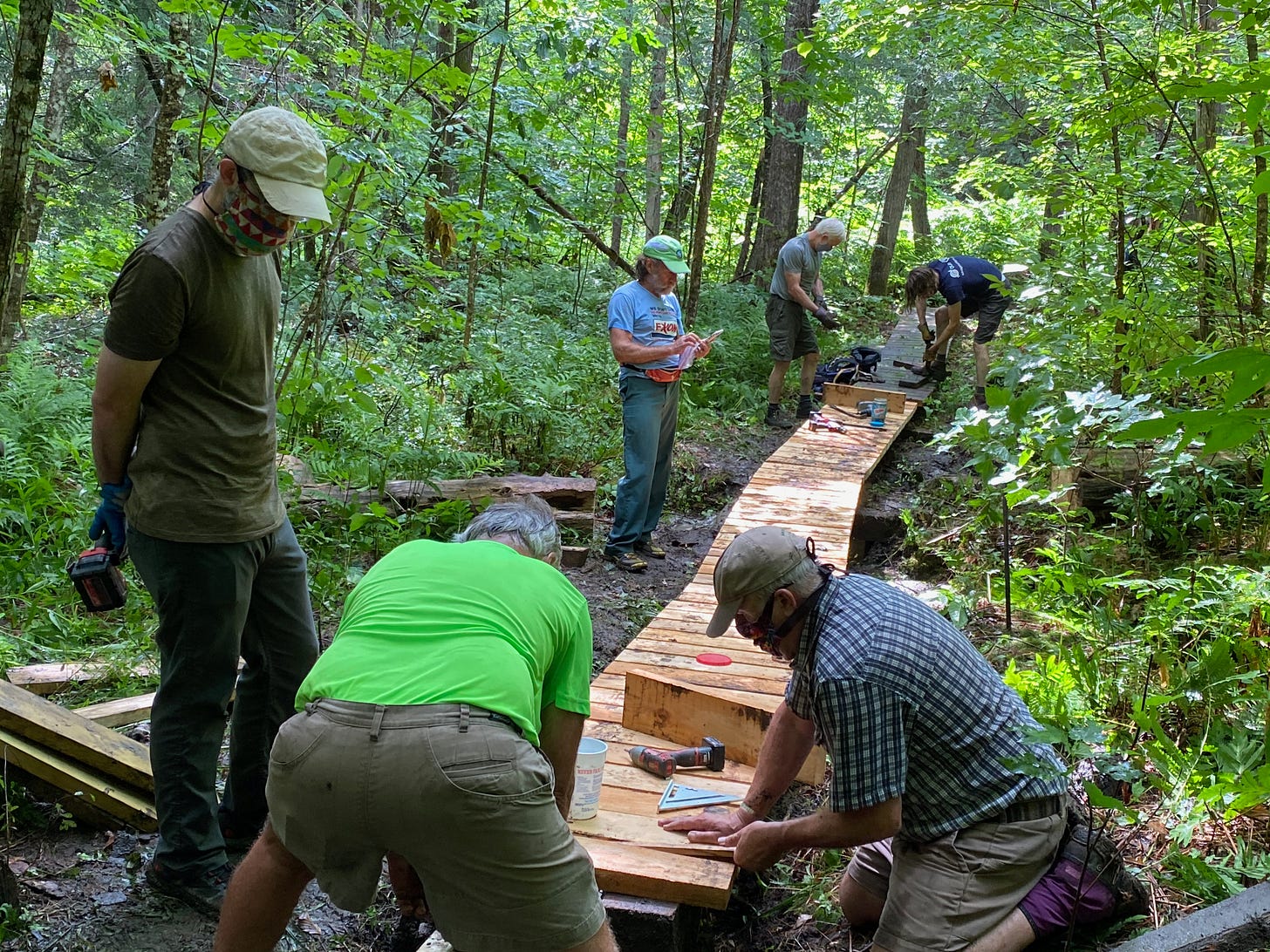 Working as a team to 'Get R Done'
Here is his e-mail which lists the volunteers who showed up to assist in this repair/rebuild project.
Demo,

I have some photos of the trail work that we had done this morning if you would like for a story.

July 12, 2020 Trail Work Session Volunteers

Jonathan Smolin
Cody Williams
Dave Hubbard
Gerry Plummer
Doug Hardy
Kyle Koehler
John McCormick
Richard Adams and Calvin
Allison McCormick and Rob
Larry Babcock
John and Jane Pips with Simon
Curt Koehler
Bob Fiskin
Conner Koehler
Jim Faughnan