Welcome back to School Norwich
Norman and I welcome you back and look forward to crossing you safely.
This photo was taken by me on August 29, 2018, just before my crossing guard shift was to start. I looked to the left and just couldn't believe my eyes. A short while later it was cloudy again. I wonder what it will look like tomorrow morning. It is the first day of school and Norman and I will be at our crossing guard stations to greet the parents and kids as they arrive and most importantly cross them safely .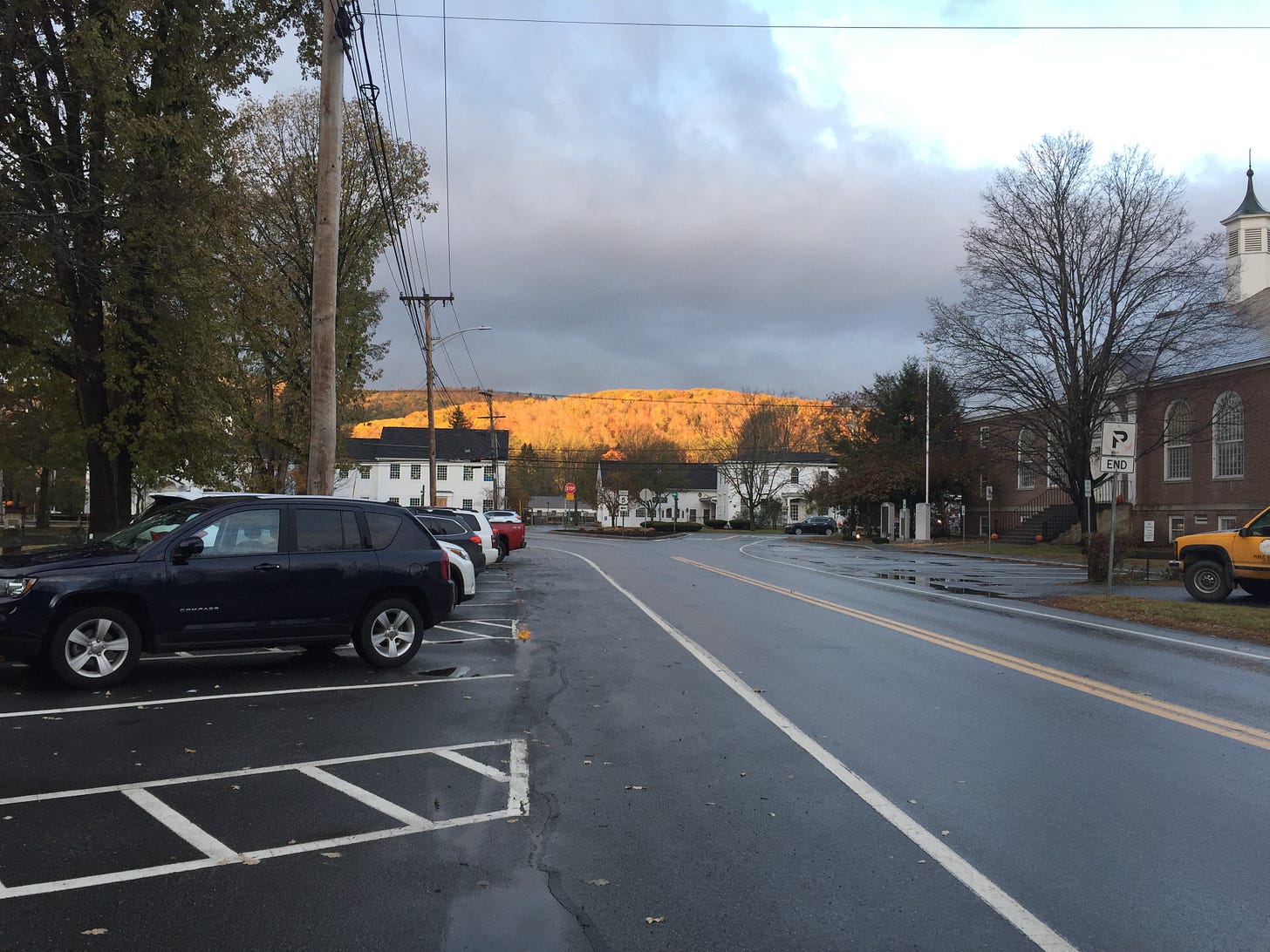 This photo was taken just before my shift at the crossing station at Marion Cross School.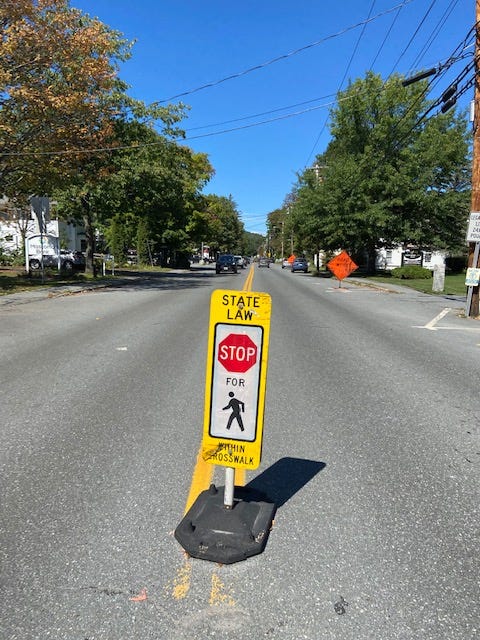 This sign will remind you that you must stop when someone is crossing in a crosswalk. The next photo will show the newly painted crosswalk in front of the Town Hall.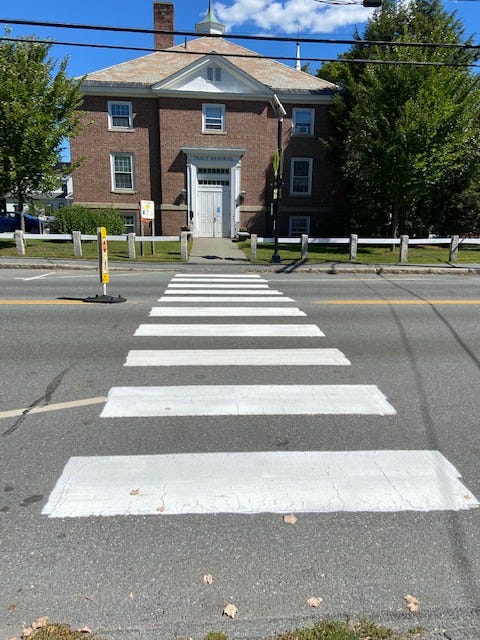 Please take a moment and press the button on the traffic light pole so you can cross safely.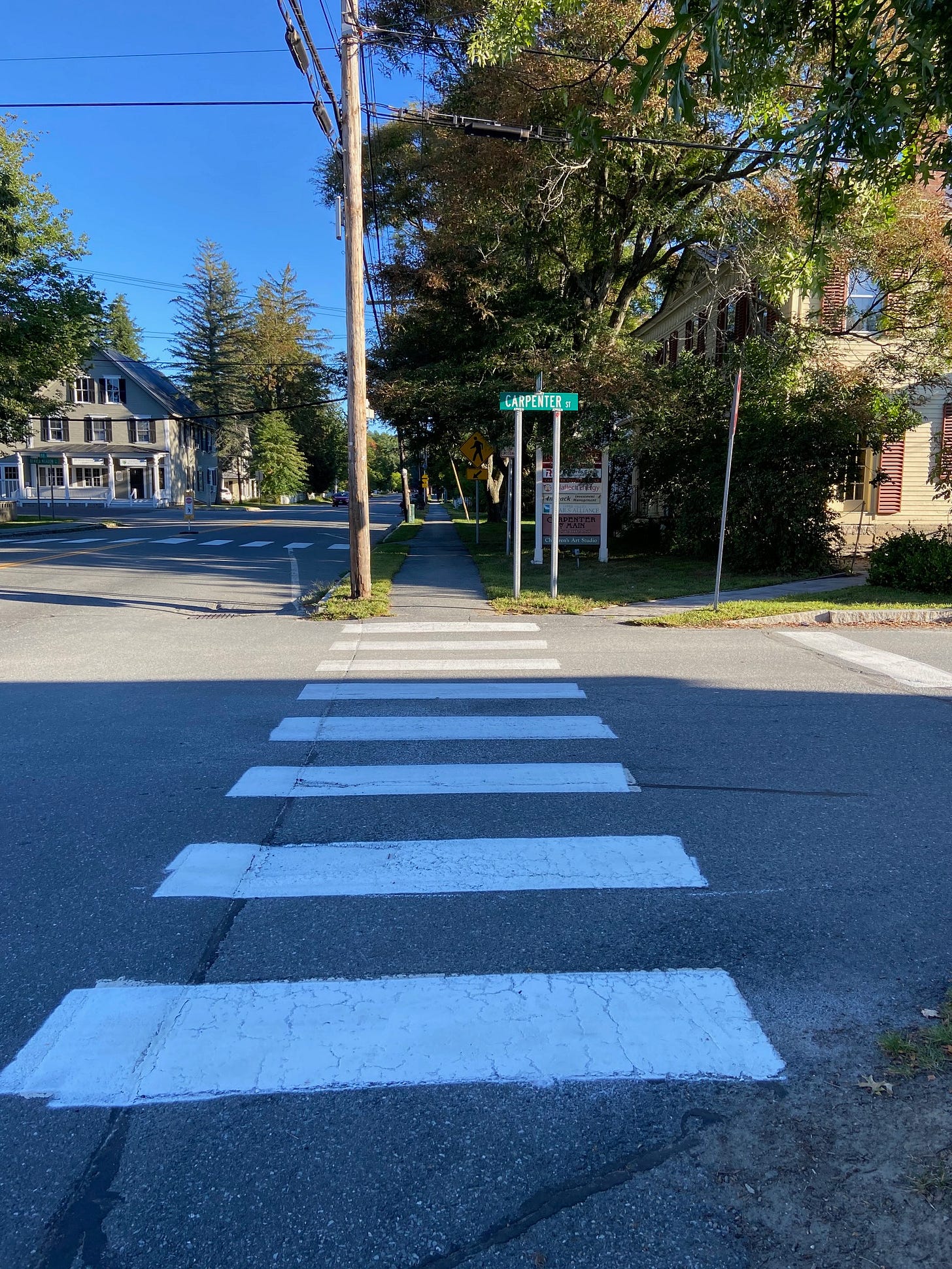 Newly painted crosswalks at Carpenter and Main Street.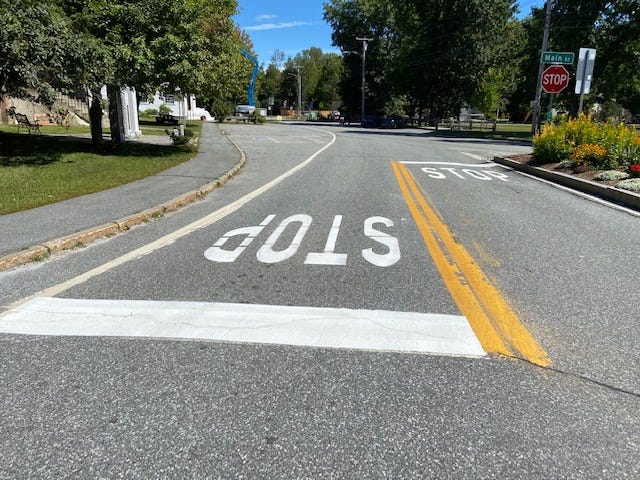 Newly painted road markings should make it easier for both pedestrians and drivers.