Discover more from My Newsletter "about Norwich"
My stories are about people and events in Norwich and sometimes out and about the Upper Valley, The stories are meant to inspire and bring the community together. I will do my best to write positive stories and offer you some informative topics also.
What is this all about?
Check out the story and photos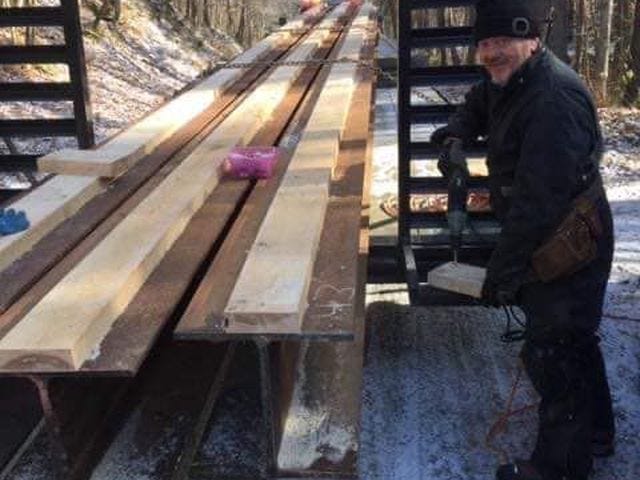 I am sharing with substack a story that was written on another platform and thought my new readers would like to see what it is all about.
I had recently published a story on the replacement of a bridge in Norwich called the Charles Brown Brook bridge. 
I received an e-mail a short while later asking if I might want to write about another bridge project that was just completed recently also.
The photos that you will see are courtesy of the 
 VT Hurricane riders website:  https://www.facebook.com/vthurricaneriders/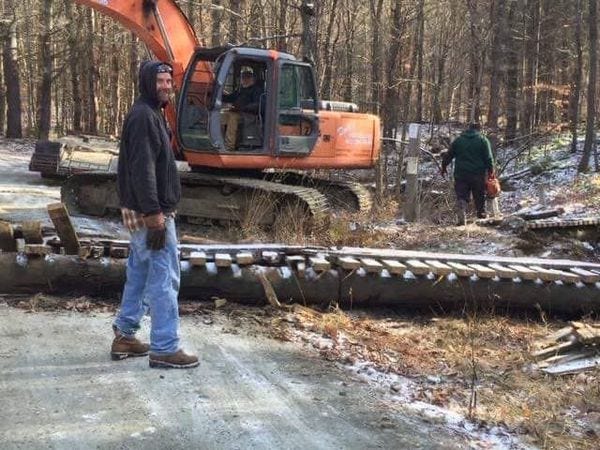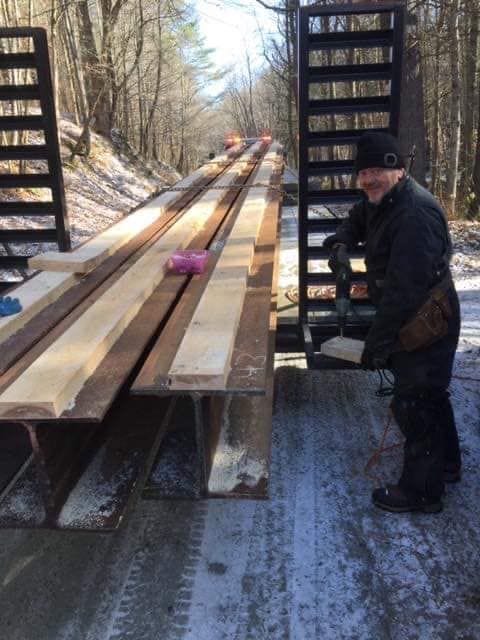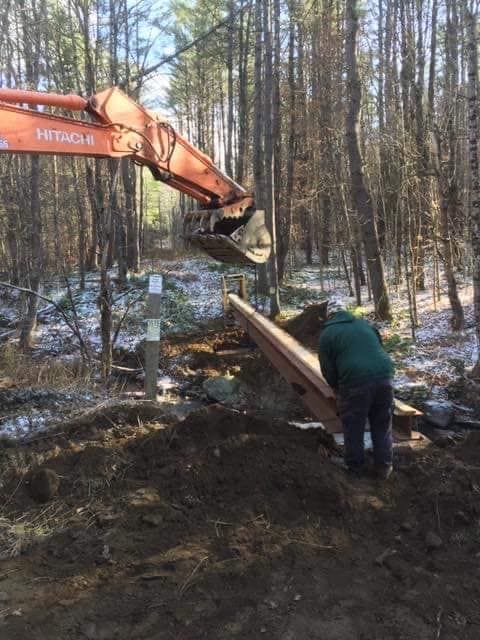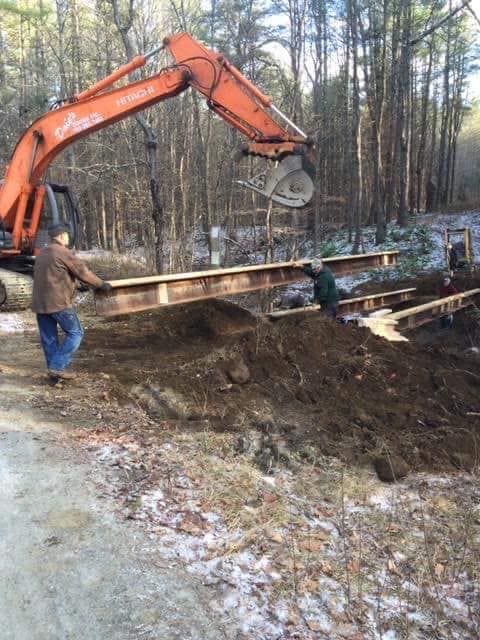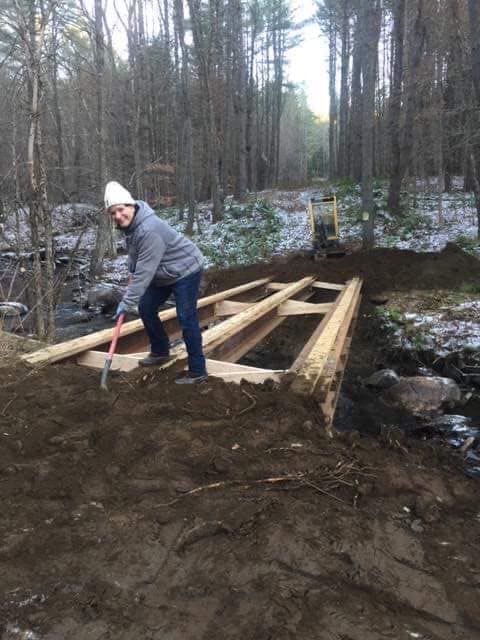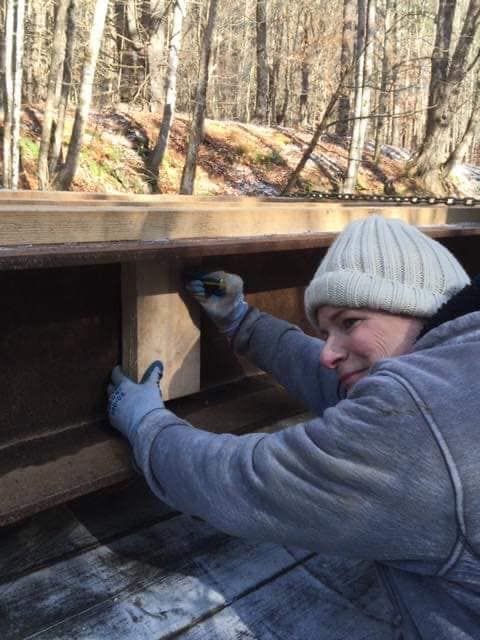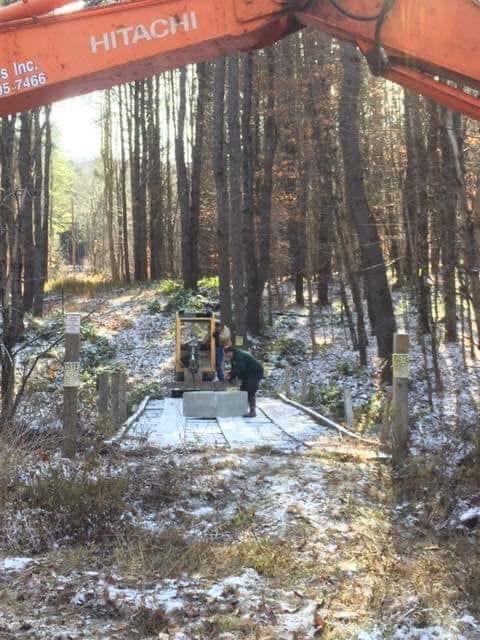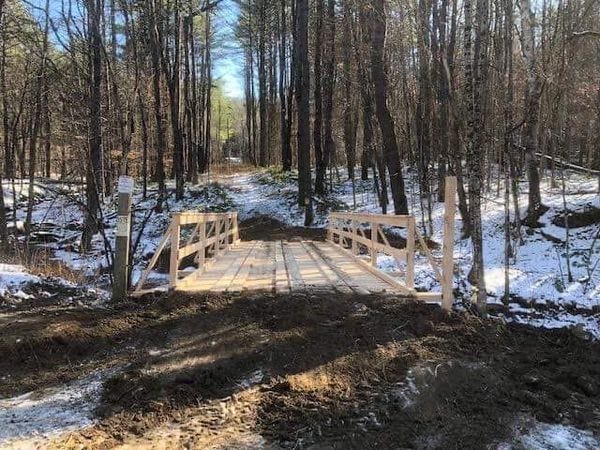 Here is the e-mail explaining the project.
garycandaceames@myfairpoint.net
to me
I recently spent two days working with the local snowmobile club to build a 43 foot long bridge capable of holding a Tucker Sno Cat groomer.  This bridge is 12 feet wide and built on 3 steel H beams supplied by the state of Vermont for free to the snowmobile club.
I believe these beams are from dismantled bridges.  We decked the bridge with 4 x 10 hemlock beams.  The steel beams were set in place with an excavator but the rest of the work was performed by volunteers.  The steel beams were set on 3 ft. by 6 ft. by 18 inch concrete blocks which also were set in place by the excavator. 
I do not know what the cost of the excavator or the cost to buy hemlock beams from a local sawmill are but I am sure the entire project was a few thousand dollars.  If any of this is of interest to you I could give you contact information for the local club. 

If you want to view this bridge it is on Quimby Mtn Road in Norwich a little west of the intersection with Tigertown Road.
After reading the above, I think I will be heading over to take a look, however I thought you might enjoy the photos and the above story.