Discover more from My Newsletter "about Norwich"
My stories are about people and events in Norwich and sometimes out and about the Upper Valley, The stories are meant to inspire and bring the community together. I will do my best to write positive stories and offer you some informative topics also.
I am posting this photo to raise awareness that wearing a mask can keep a community safe. Sure there are those that would argue against this practice, however science has proven that wearing a mask can and does help reduce the spread of germs. This is part of the Masks on VT effort.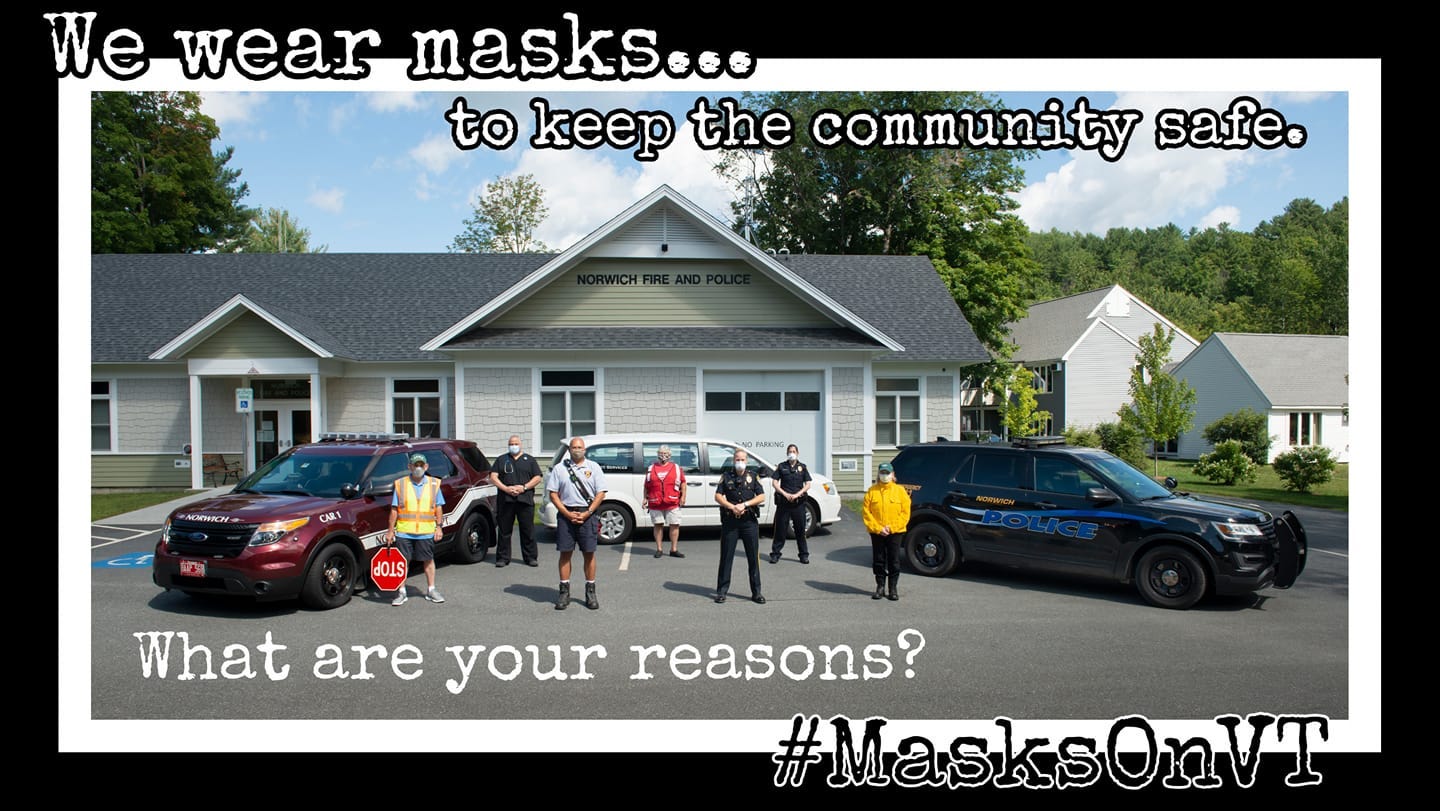 (Photo Credit: Emma Cottage)
We wear masks to keep the community safe.... What are your reasons? #MasksOnVT

* Norwich Police Chief - Jennifer Frank
* Norwich Fire Chief - Alex Northern
* Norwich EMS - Matt Herbert
* Norwich Crossing Guard - Demo Sofronas
* Norwich Fire Warden - Linda Cook
* Norwich Red Cross Liaison- Linda Nordman
* Norwich Police Officer - Anna Ingraham