Why do we wear masks?
To keep the community safe
I am posting this photo to raise awareness that wearing a mask can keep a community safe. Sure there are those that would argue against this practice, however science has proven that wearing a mask can and does help reduce the spread of germs. This is part of the Masks on VT effort.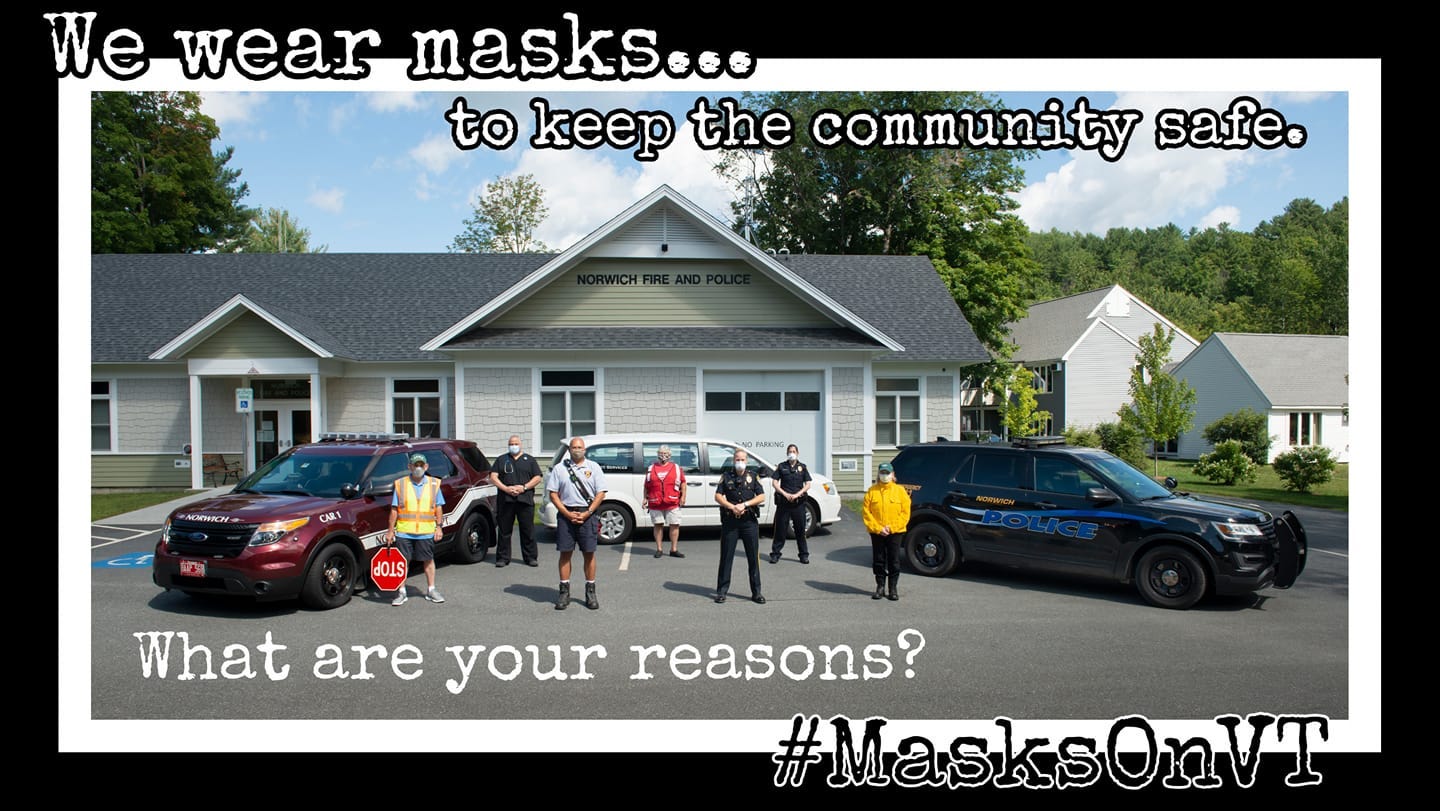 (Photo Credit: Emma Cottage)
We wear masks to keep the community safe.... What are your reasons? #MasksOnVT

* Norwich Police Chief - Jennifer Frank
* Norwich Fire Chief - Alex Northern
* Norwich EMS - Matt Herbert
* Norwich Crossing Guard - Demo Sofronas
* Norwich Fire Warden - Linda Cook
* Norwich Red Cross Liaison- Linda Nordman
* Norwich Police Officer - Anna Ingraham