Discover more from My Newsletter "about Norwich"
My stories are about people and events in Norwich and sometimes out and about the Upper Valley, The stories are meant to inspire and bring the community together. I will do my best to write positive stories and offer you some informative topics also.
Winter weather sure has it's challenges
You really need to take extra caution when driving in these conditions.
I am posting some photos, two that I took, and two that are courtesy of the Norwich PD to show how easy it is to have a fender bender or go off the road in this weather. Please exercise caution if you must drive in this weather. The first two photos are from two separate incidents. The last two are just two pretty snowy scenes, while out on a ride-a-long with the Norwich PD.

*ROAD RESTRICTED - 3:50pm yesterday
Union Village Road in the area of #155 & Turnpike Road was temporarily reduced to single-lane traffic as a result of a single car motor-vehicle crash.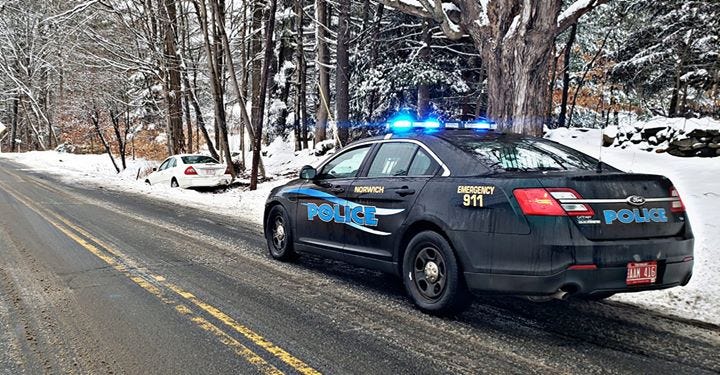 There is snow way to go here but onto a tow truck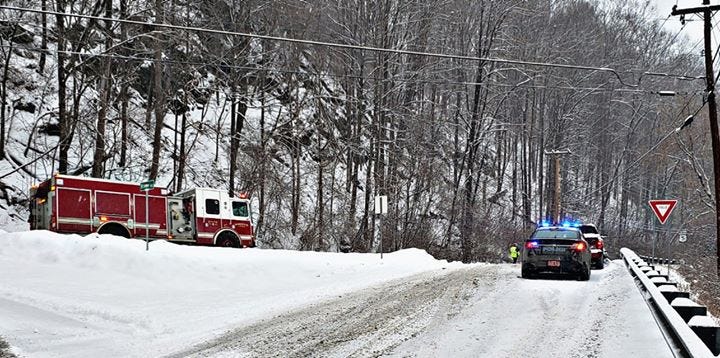 Rt 5 in the area of River Road was temporarily reduced to single-lane traffic as a result of a two-car motor-vehicle crash. I actually saw one of these vehicles being towed on my way out of town just after this accident happened.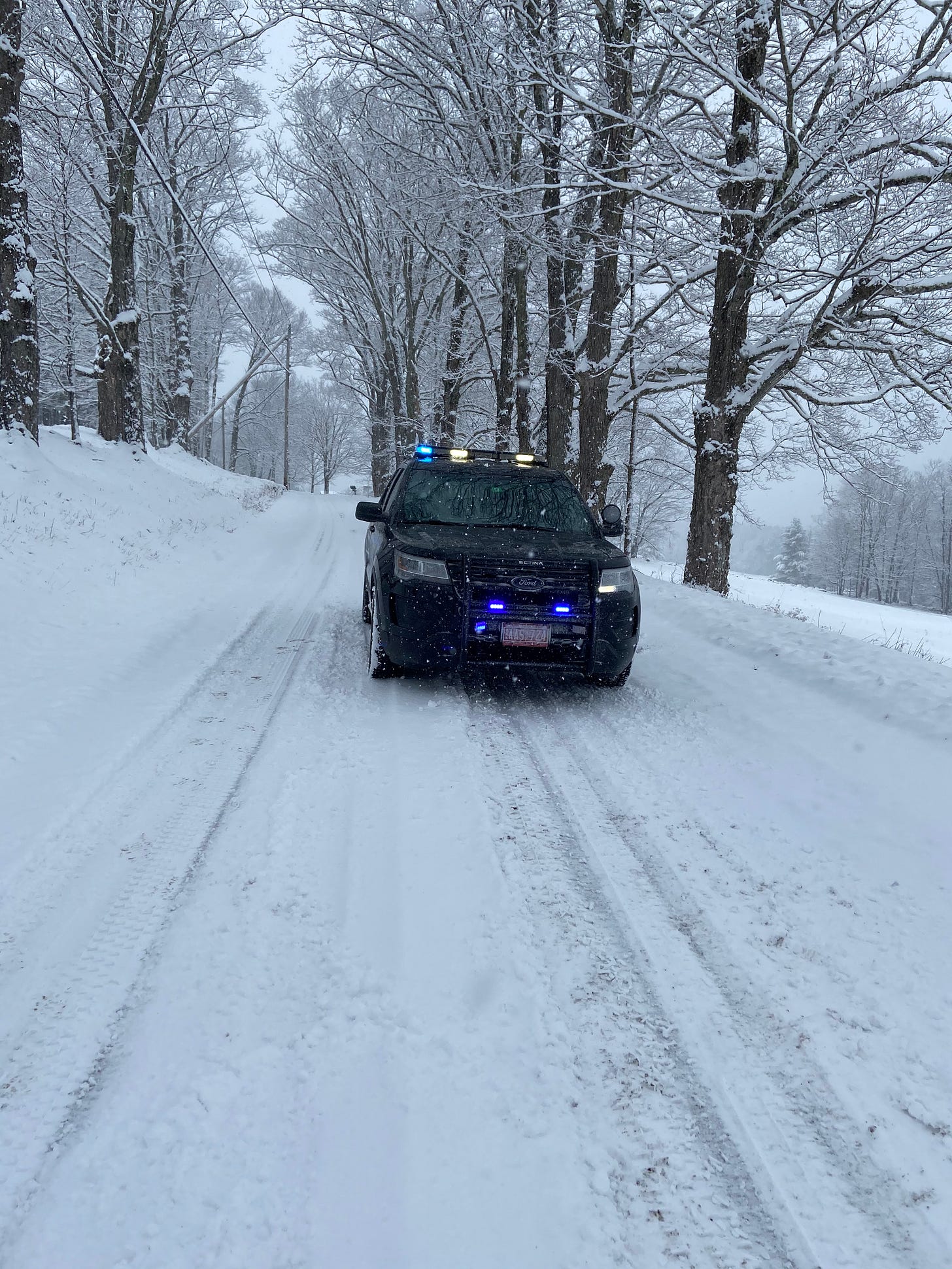 My it sure looks pretty though. (this photo and the next were from a past snowstorm a week or so ago, and you could say it was the perfect storm). It seems really peaceful out here.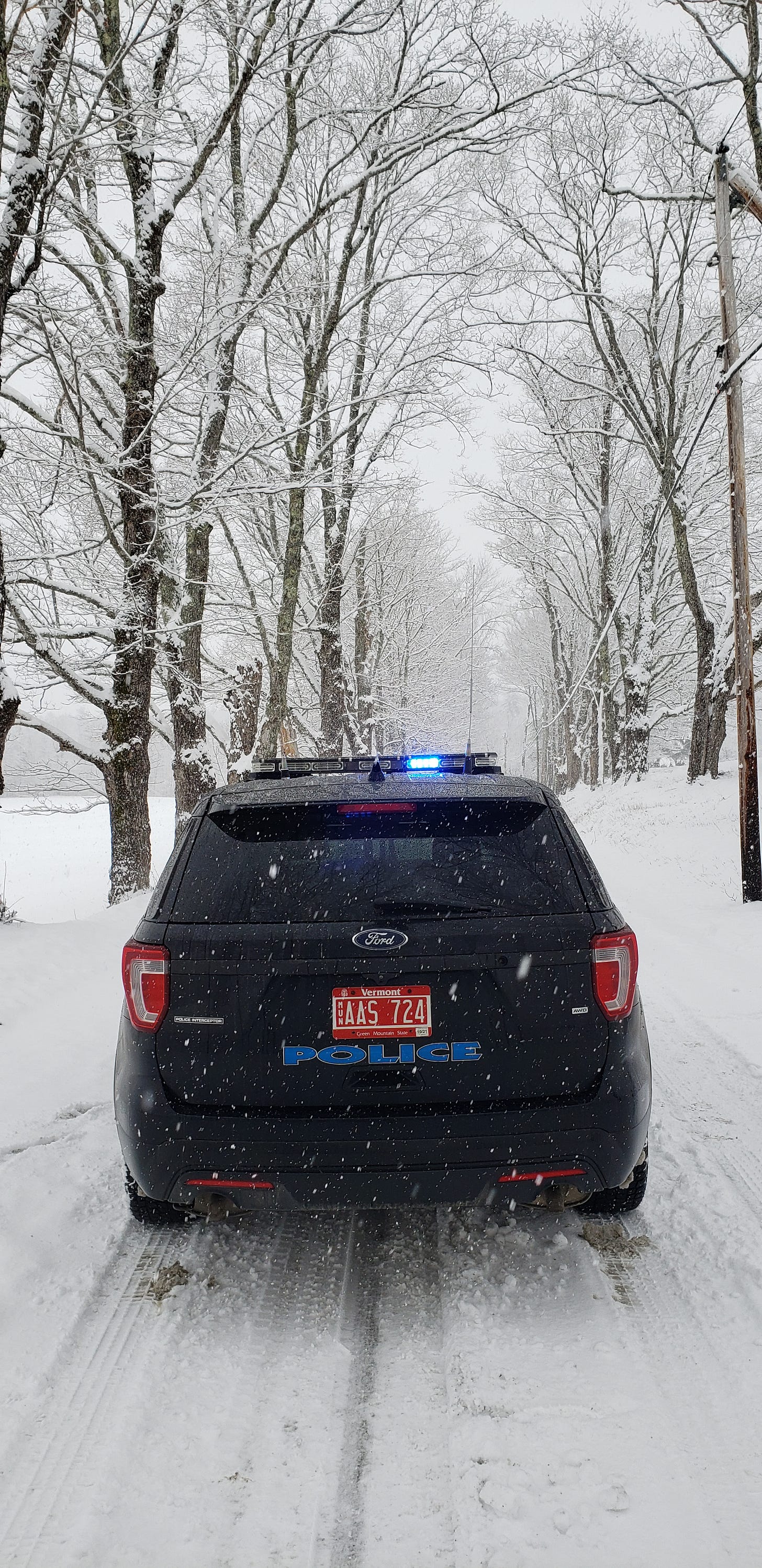 The same cruiser and yes the same perfect snowstorm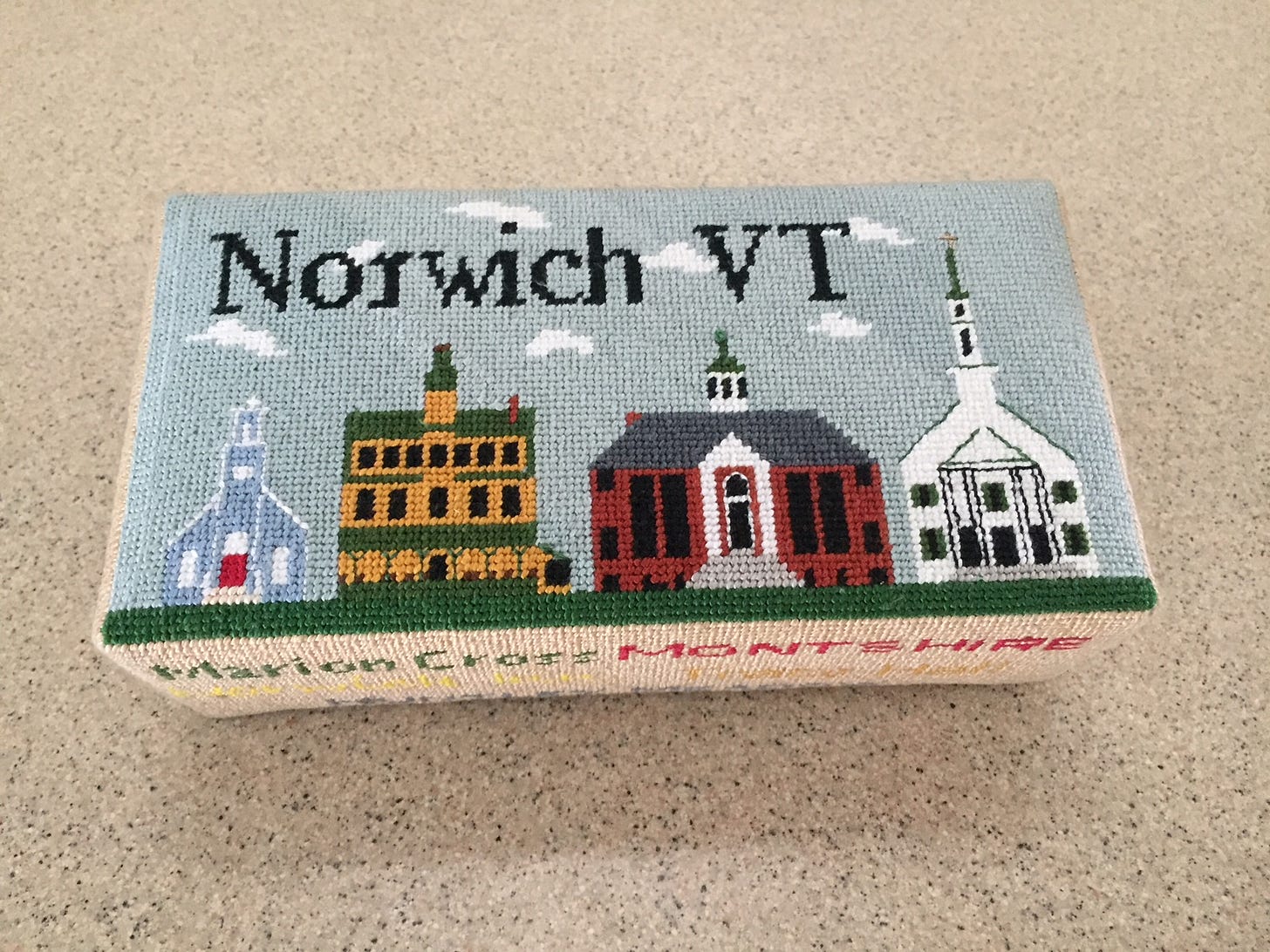 My Logo
Thanks for reading. Are you a subscriber yet? You can be and it's free.