You can also help the Norwich Lions club help others by becoming a sponsor.
There are several layers of sponsorship available
Now you too can help the Norwich Lions Club Fund Raising raffle become a success. This will allow the Norwich Lions Club to continue with services and support for the Norwich community and beyond.
Please take a moment to review this form and if you wish to make a donation. Indicate your sponsor level in the memo section of your check. Please make check payable to Norwich Lions Club.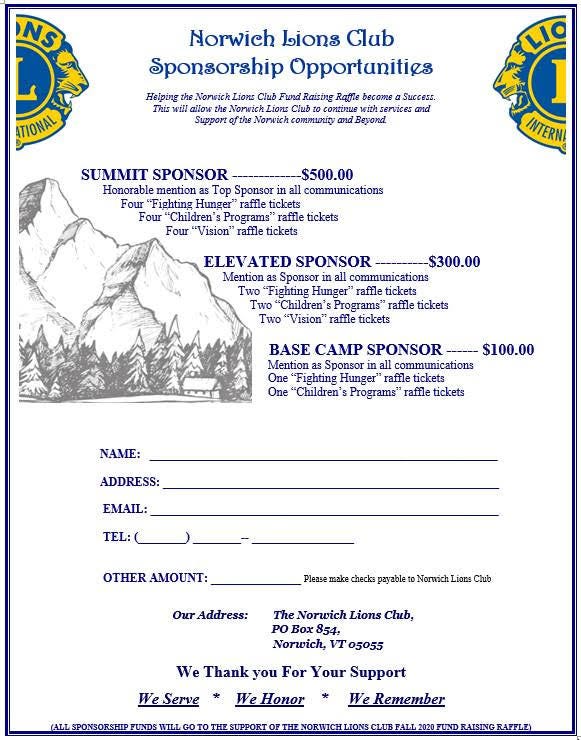 This is a sample of what is featured for raffle tickets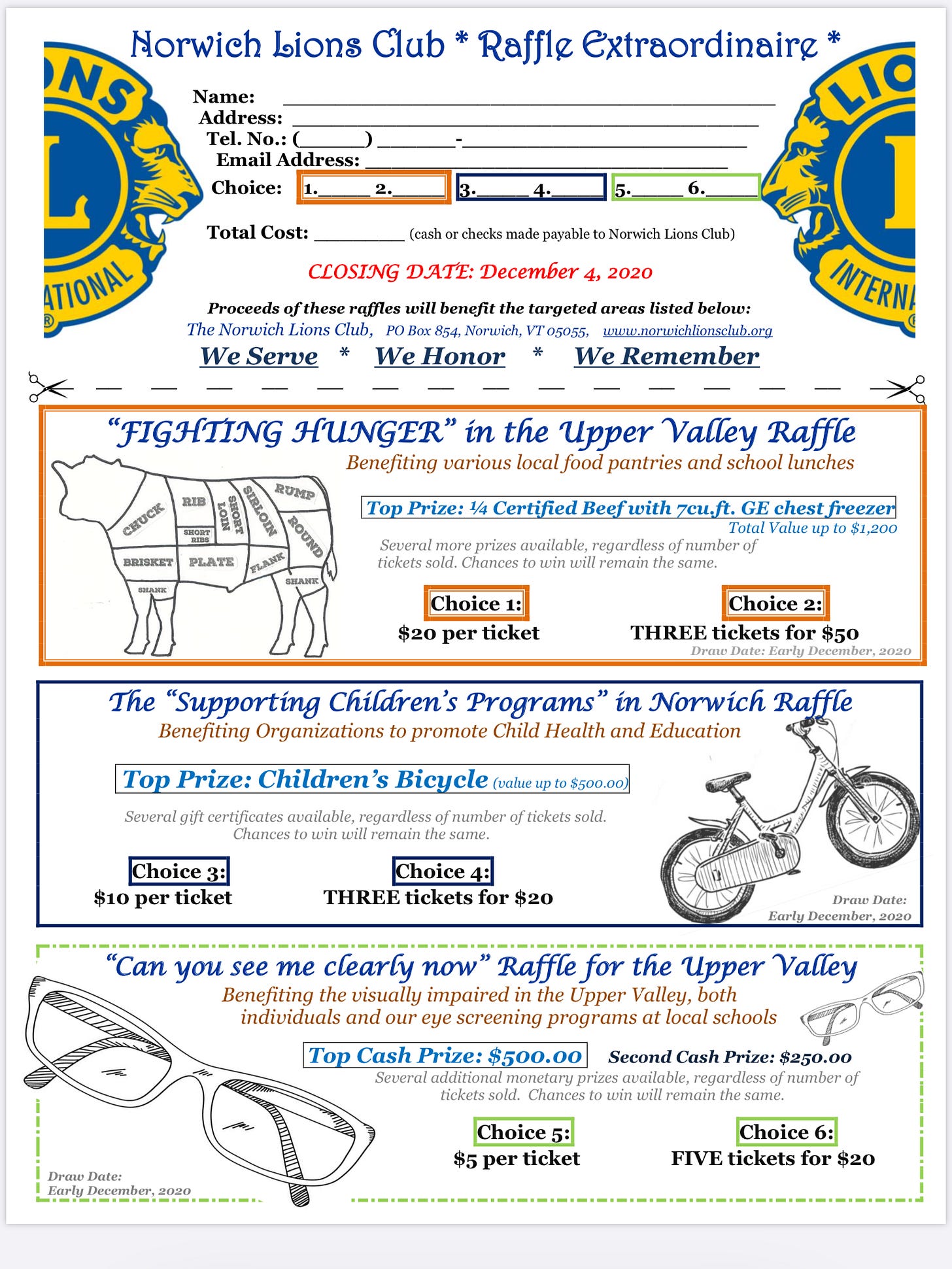 Thanks for your continued support
Cheryl Brush
President
Norwich Lions Club