Discover more from My Newsletter "about Norwich"
My stories are about people and events in Norwich and sometimes out and about the Upper Valley, The stories are meant to inspire and bring the community together. I will do my best to write positive stories and offer you some informative topics also.
You can also help the Norwich Lions club help others by becoming a sponsor.
There are several layers of sponsorship available
Now you too can help the Norwich Lions Club Fund Raising raffle become a success. This will allow the Norwich Lions Club to continue with services and support for the Norwich community and beyond.
Please take a moment to review this form and if you wish to make a donation. Indicate your sponsor level in the memo section of your check. Please make check payable to Norwich Lions Club.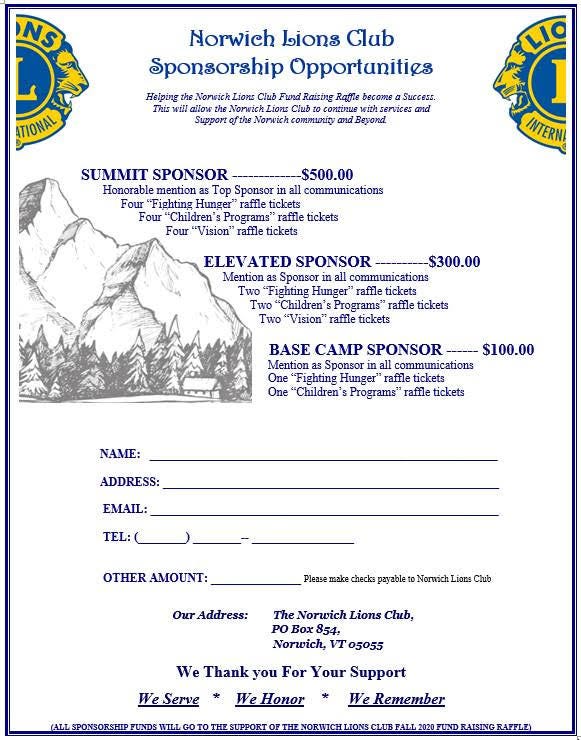 This is a sample of what is featured for raffle tickets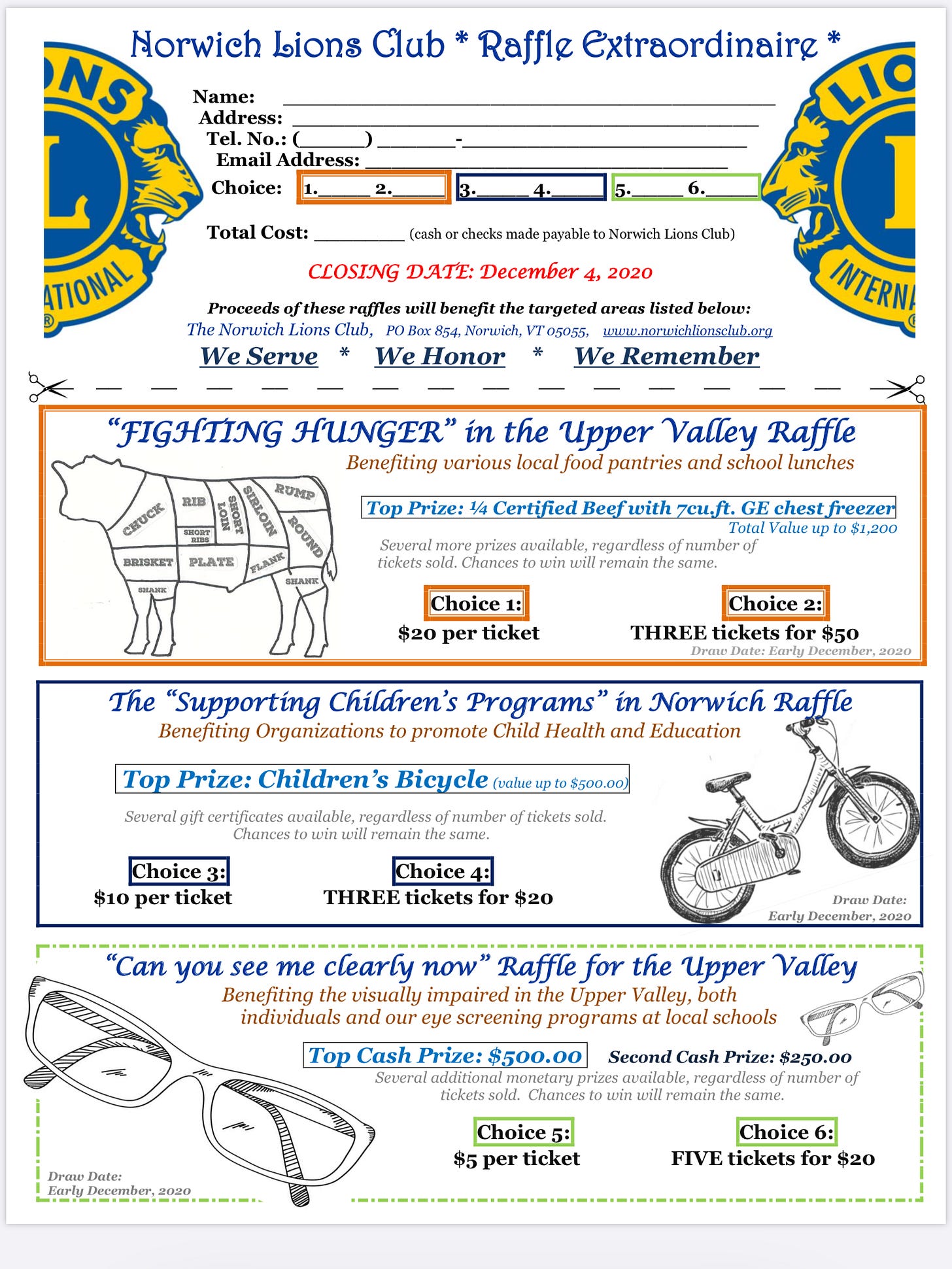 Thanks for your continued support
Cheryl Brush
President
Norwich Lions Club