Discover more from My Newsletter "about Norwich"
My stories are about people and events in Norwich and sometimes out and about the Upper Valley, The stories are meant to inspire and bring the community together. I will do my best to write positive stories and offer you some informative topics also.
Your Safety is key and these Safety tips can help
News you can use from the Norwich Police department
Good Morning,
I am sharing some information and a photo with you so that you are prepared and informed. Photo is courtesy of NPD.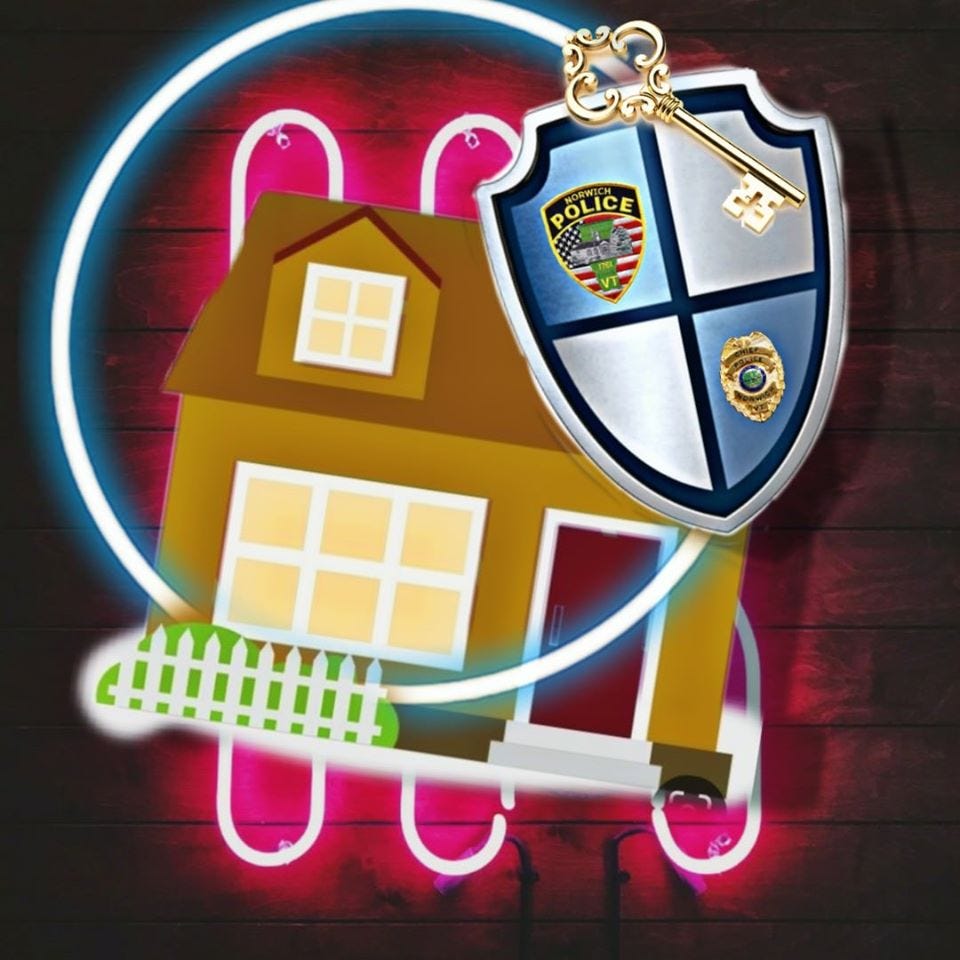 16. Help us help you! - SAFETY tips
From: "Frank, Jennifer" <Jennifer.Frank@vermont.gov>
Date: Thu, 20 Aug 2020 19:52:58 +0000

Recently, the Norwich Police Department has received a few reports of thefts from vehicles and residences.  In each of the reports, the buildings and vehicles were left unlocked; and in some instances, the keys were left inside and / or people were home at the time of the thefts.  Although Norwich does not often have to address these unfortunate incidents, usually two or three times a year we see a grouping of occurrences.  As such, the police department would like to remind our community of a few tips to help keep our homes, vehicles, and community safe:

  1.  S - See something, Say Something – Norwich has always been a community that looks out for each other.  If you see something that seems unusual or suspicious, write down descriptors, license plates, direction of travel, or snap a photograph.
  2.  A - Always lock your doors and windows, paying special attention to sliding glass doors and deck or balcony entrances.
  3.  F – Formulate a Plan and File away a list of valuable items in your home or vehicle, to include descriptions, serial numbers, photographs, and estimated value.  Consider monogramming items as they are less attractive to thieves.
  4.  E - Explore various home safety resources such as alarm systems and Wi-Fi security cameras.
  5.  T – Talk to your neighbors and the Police – Let the police department know when you will be away from your home for an extended absence such as a vacation or work trip.  NPD will conduct courtesy home checks of your property, and your neighbors may be willing to keep an extra eye on people and vehicles traveling in the area.
  6.  Y – You are your best protection!  - Secure valuables, track package deliveries, cut back large shrubbery or overgrown plants around your home, and most importantly – Trust your Gut!

Chief Jennifer Frank, Norwich, VT Police Department
10 Hazen Street / P.O. Box 311, Norwich, VT 05055
(802)649-1460 (Office), (802)649-1775 (Fax)
Jennifer.Frank@Vermont.gov